It has recently been announced that Tony "Zikz" Gray, the second coach of Evil Geniuses, the current VALORANT champion, will now be the head coach of 100 Thieves.
100 Thieves Head Coach
After many rumors, it appears that Zikz will take over as head coach of 100 Thieves for the upcoming VCT season. This is certainly a great move by 100 Thieves to bring in a new coach heading into the 2024 season. Although many of the organization's fans don't know what's in store for the team, it has already made its first off-season move.
According to information published yesterday, September 9, by Blix.gg, EG's assistant coach, who was an important part of VCT's victory in Los Angeles, will now be the head coach of 100 Thieves.
Zikz's departure from EG
Last September 8, Zikz revealed on his social networks that he was saying goodbye to his position at EG. However, the coach emphasized that he was not leaving esports completely. According to the information revealed by Zikz himself, he was about to start another important journey. With this message, fans began to speculate that Zikz would become part of 100T, and it turned out that they were right. In the end, it seems that Zikz is staying in Los Angeles. However, he will now work in the offices of the esports organization 100 Thieves.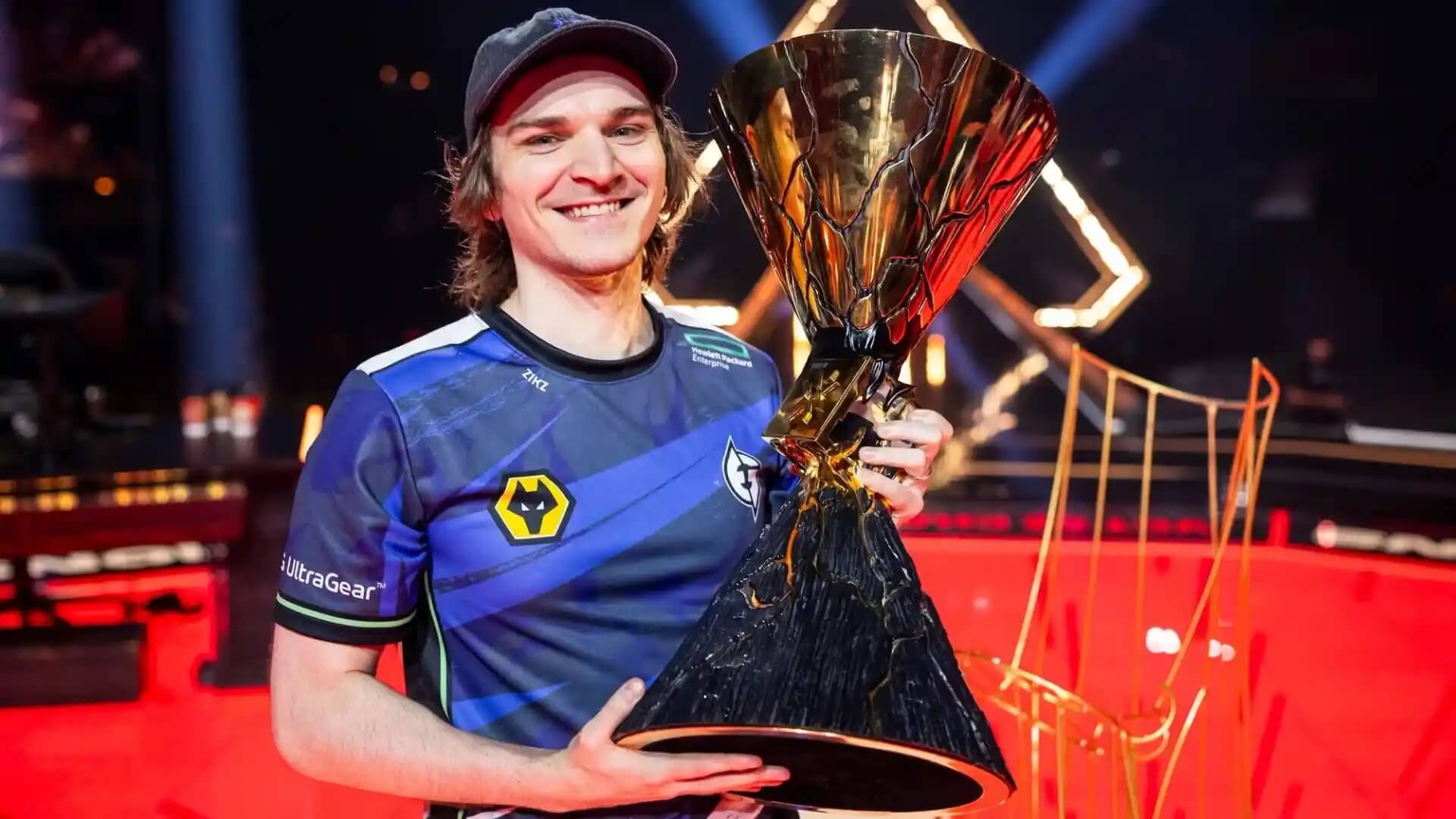 A difficult season for 100 Thieves' VALORANT team
It can be said that 100T's start was a bit crazy. They started with a strong pace at the beginning of the season and reached the quarterfinals of LOCK//IN in Brazil. However, things didn't go so well for the team, and they failed to translate the success to the regional tournament, where they finished with a 4-5 record.
On the other hand, although it is a little hard to remember, MIBR's victory over 100T allowed EG to reach the Tokyo Masters and ultimately win the Champions 2023. Zikz now wants his new organization to take the trophy next season.
New challenge for Zikz
After reaching the top with EG, Zikz has a tough task: managing the upcoming 100T season. Zikz has the challenge of assembling a winning squad with a wide range of talents, whether with players already part of the team or those available as free agents.
In addition, it can be said that Zikz has a great deal of experience in building a winning roster from a wide range of talent. Zikz has an important task as head coach for the upcoming 100T season.
Although Zikz's new position may be new to him, much of the community believes he is ready to reach the next level. Recall that Zikz hadn't previously outgrown a position as a second coach. However, time will show what this new head coach can achieve.