China has been a major player in the competitive scene of League of Legends. Its teams have frequently dominated the international stage. The Mid-Season Invitational (MSI) could soon see a home-crowd boost for its regional champions.
Chengdu to Host MSI 2024
There's a buzz in the e-sports community. Reports from Korean news source, Naver, suggest that MSI 2024 is slated to be in Chengdu. This marks a significant occasion, as it would be the first time in nearly a decade that the country gets to host the MSI. Riot Games has kept their cards close to their chest, making no official confirmation yet. But that hasn't stopped fans from being electrified at the prospect.
A Flashback to 2016 MSI in Shanghai
The 2016 MSI in Shanghai was one for the books. It witnessed the power and finesse of Faker and the unstoppable SK Telecom T1, who added another laurel to their already impressive list of accolades. While the tournament saw the likes of Royal Never Give Up being shown the exit in the semifinals by SK Telecom T1, it was CLG who bested Flash Wolves to claim their spot in the finals.
LPL's Dominance in Recent Years
The grip of the LPL on the MSI trophy has been unyielding since 2018. Though G2 Esports clinched the trophy in 2019, RNG has claimed victory in three out of the last five MSI tournaments. The new tournament format, which allows two teams from each region, hasn't loosened LPL's hold on the title.
JD Gaming's Stellar Performance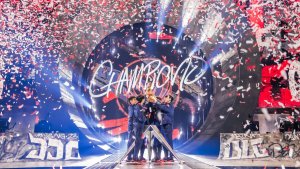 This year's MSI saw the prowess of JD Gaming. Their decisive victory against Bilibili Gaming underscored their dominance. Their performance put them in the limelight, outplaying giants like T1, Gen.G, G2 Esports, Cloud9, and MAD Lions. With rumors of MSI 2024 being in Chengdu, JD Gaming might get the home advantage, amplifying their chances for the trophy.
Upcoming Attractions
As we await the official word on MSI 2024's location, there's still much action to look forward to. Worlds 2023 is around the corner, with both BLG and JDG in action. Be sure to tune in on Thursday, Oct. 26 at 2am CT to catch the showdown.
HomeField Advantage
The MSI has always been a platform that showcases the best in League of Legends. With a possible return to China, it promises to be an electric atmosphere, with home teams getting the boost of local support. Fans worldwide should gear up for what promises to be another enthralling chapter in the history of MSI.