As the calendar inches closer to December, the anticipation for Season 1 of Modern Warfare 3 reaches new heights. With the successful launch of the game on November 10, players are eager for more content, and rightly so. There's been a bit of confusion regarding the Battle Pass and the Vault Edition rewards, but fret not, we've got the intel you need.
What's Included in the Vault Edition?
The Vault Edition of Modern Warfare 3 came packed with the Blackcell bundle for Season 1. It's a comprehensive package offering a Battle Pass, 1,100 COD Points, and a whopping 50 tier skips. But as the Modern Warfare 2 Battle Pass continues, and without a peep from Activision, players' concerns have been mounting.
Season 1 Launch Predictions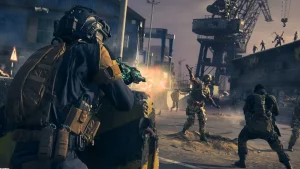 We've pinpointed that Season 1 is set to commence in December. If history is any indicator, we're likely looking at a rollout during the first week. This transition will bid farewell to Modern Warfare 2's Season 6 and its associated Battle Pass.
A Glimpse Into Season 1 Content
Activision has dropped some tantalizing teasers about the upcoming season:
Three Fresh 6v6 Core Multiplayer Maps: Engage in new battlefields, each with its unique strategic twists.
Additional Multiplayer Modes: Gear up for Gunfight, All or Nothing, and other adrenaline-pumping modes.
Zombies Mode: Delve deeper with more storylines and hidden secrets.
New Urzikstan Warzone Map: A fresh Warzone experience awaits in the rugged terrains of Urzikstan.
Festive Events: Get ready for a holiday-themed extravaganza complete with special events and modes.
Battle Pass Bonanza
The first Battle Pass of Modern Warfare 3 is poised to impress with an array of weapons, Operators, camos, and more. Leaks suggest the addition of five new weapons, stirring up the community on platforms like Twitter.
RAM-7 (AR)
TAQ Evolvere (LMG)
XRK Stalker (Sniper Rifle)
HRM-9 (SMG)
ARX 160 (Classification TBD)
Operator Updates and Bundles
Beyond the Battle Pass, anticipate new Operator bundles in the store, following the footsteps of recent sensational releases featuring cultural icons.
Ranked Play and Prestiges
The return of Ranked Play is on the horizon, with hints pointing to a late December or January debut. And let's not forget prestiges—a staple of the Call of Duty experience—more details are expected to drop with Season 1's launch.
Map Legacy and New Additions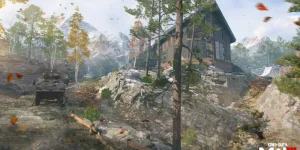 Season 1 isn't just about the new; it's a blend of legacy and novelty. Expect fan favorites from Modern Warfare 2 like Mercado, Farm 18, Shipment, and Shoothouse to make their grand entrance in Modern Warfare 3's forthcoming seasons, possibly starting with Season 1.
Mark Your Calendar!
Stay vigilant as Season 1 approaches. Modern Warfare 3 is about to up the ante with a treasure trove of content that promises to redefine the combat experience. Whether you're in it for the prestige, the competition, or just the sheer joy of gameplay, Season 1 has something for everyone.