With the second beta of Call of Duty Modern Warfare 3 right around the corner, excitement is at its peak. Although many are already eager to try it out, what has truly captured the community's attention are the free rewards up for grabs by participating in it. In this article, we'll break down each reward and tell you how to get them.
Second Beta of Call of Duty: Modern Warfare 3
As the first multiplayer beta for Modern Warfare 3 is about to wrap up for PlayStation players, anticipation is high for the start of the second session. This will commence on October 12th for all PlayStation players, as well as for Xbox and PC users who have pre-ordered the game. And for those who haven't, don't worry. The Open Beta will kick off on October 14th at 7:00 PM (Spanish mainland time).
Unlock Exclusive Rewards
Veterans of Call of Duty know that participating in a beta brings the opportunity to unlock unique rewards. And on this occasion, the prize list is pretty tempting, featuring several standout items, including a sleek weapon blueprint.
To get your hands on these coveted rewards, the process is straightforward: play and level up. The goal is to reach level 30, which is the highest level in this COD beta. Below, we present the rewards you can earn:
Level 7: Weapon charm called "Operation Beta".
Level 9: Calling card "Beta Tester".
Level 11: "Beta MWIII" weapon sticker.
Level 16: Large decal stating "I Played the Beta".
Level 20: Weapon blueprint "Beta Bleeder" specific for the Rival-9 submachine gun.
Level 30: Operator design "Beta" for the character Jabber.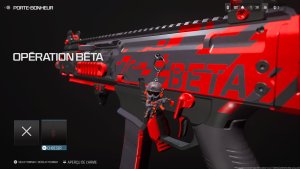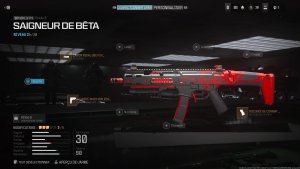 Additional Information About the Beta
It's crucial to note that all rewards you unlock during the beta will be available in your inventory once the game officially launches. Moreover, if you participated in the beta's first phase with PlayStation, you won't lose your progress. This means that if you reached, say, level 20 in the first phase, you could continue from there to level 30 in the second phase.
Final Recommendations
Partaking in the Modern Warfare 3 beta not only gives you a sneak peek into the game but also rewards you for your time and effort. So, if you're a Call of Duty enthusiast, you won't want to miss out on this experience and the rewards that come with it.