Football Manager 2024 (FM 2024) presents a canvas for football aficionados to craft their success story. With the right formation and the shrewd acquisition of free agents, a manager can write a new chapter in any club's history. Below, we explore the formations and free agents that could define your next FM 2024 campaign.
Best Formations to Dominate the Pitch
4-2-3-1: The Tactical Chameleon
A formation that adapts as per your tactical disposition, the 4-2-3-1 supports a dual approach with its double pivot – a shield for your defense and a springboard for attacks.
4-4-2: The Balanced Battlefield
Embrace the timeless 4-4-2, a testament to balance with two compact lines, offering robust defense and a potent strike force, especially when you have fleet-footed wingers and clinical forwards.
4-3-3 (Attacking): The Offensive Spearhead
A formation for the bold, the 4-3-3 emphasizes attack with its trio upfront, complemented by a creative midfield. Ensure your defense is formidable to counter its aggressive nature.
Top Free Agents to Elevate Your Squad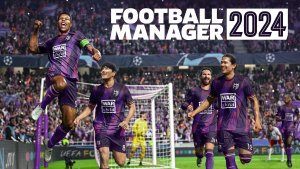 Jesse Lingard – The English virtuoso can orchestrate plays from the left-wing or behind the striker, providing flexibility and creativity.
Javier Pastore – At 33, the Argentine maestro brings a wealth of experience and an artful touch to the attacking midfield role.
Fabio Quagliarella – The Italian striker, despite being 39, still promises goals and is a savvy option for teams needing a clinical finisher.
Luan Silva – A versatile Brazilian forward, capable of playing across the front line and offering a blend of youth and potential.
Diego Perotti – His Argentine flair on the wings can unlock defenses and add depth to the attacking roster.
Jose Campana – A Spanish midfield general, ideal for dictating the tempo and shoring up the midfield.
David De Gea – Spain's custodian can provide world-class goalkeeping experience between the sticks.
Brian Fernandez and Erik Lopez – These Argentine and Paraguayan talents can be valuable assets for any team aiming to inject youthful exuberance upfront.
Marlos – The Ukrainian winger brings not only skill but also a veteran's insight into the game.
Dominate FM24!
In Football Manager 2024, success comes from a blend of tactical knowledge and squad management. The right formation tailors your team's strengths, while the strategic signing of free agents can offer both immediate impact and future growth. Whether you're commanding a team of seasoned veterans or raw talents, your managerial skills will be the defining factor in your club's trajectory.