The World Championship of League of Legends is at a climactic moment. Every match is crucial, and the stakes couldn't be higher. With the ultimate goal of progressing to the final stages of Worlds, teams need to give it their all in the upcoming matches.
This Monday is particularly intriguing. All teams with a 0-2 record face each other, meaning the losers will be packing their bags. Their journey at Worlds will end there. But which teams will live to see another day, and which will bid farewell? Here's a detailed analysis of Monday's most anticipated matches.
Team Liquid vs GAM Esports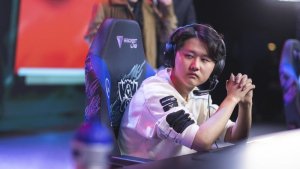 Overview: When it comes to reputation and historical performance, Team Liquid emerges as the clear favorite against GAM Esports. While the North American squad didn't get off to a strong start this Worlds, their overall skillset places them above their Vietnamese counterpart.
Past Performance: Team Liquid had a nail-bitingly close match with T1, and an unexpected loss to NRG. On the other side, GAM Esports had a rough journey so far, being outplayed and dominated in both of their matches.
Prediction: Team Liquid is significantly more skilled and is expected to secure a win comfortably.
DPlus vs Team BDS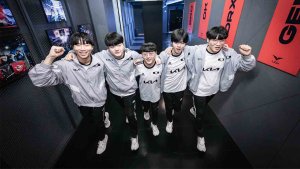 Overview: Statistically and historically, DPlus has an edge in this matchup. Representing China, one of the strongest regions in LoL, DPlus boasts players like Canyon and Showmaker, known for their talent and seasoned gameplay. Team BDS, while underdogs on paper, have shown they're not to be taken lightly.
Key Player: A pivotal player for Team BDS is their top laner, Adam. If he's allowed his signature champions and has a standout performance, he might be the wildcard that turns the tide in BDS's favor.
Past Performance: While DPlus has shown more cohesive team play, BDS has the capability to surprise when least expected.
Prediction: DPlus is projected to emerge victorious, but it might be a closer match than many anticipate.
You can bet for your favourite team in the 22Bet official site!
Bet for your Team!
For those considering placing bets, it's crucial to look beyond just the stats. Studying player form, recent team dynamics, and matchups can give better insights. Based on our analysis, Team Liquid and DPlus are the likely winners, but as always in eSports, anything can happen. "LoL Esports Official Website"