Introduction
With League of Legends patch 13.20 just around the corner, players should brace themselves for a series of tweaks that promise to reshape the game's landscape. Starting October 11th, we'll witness a deep overhaul of certain champions, with a particular focus on K'Sante, as well as significant adjustments to Smite and the jungle.
K'Sante Under the Spotlight
Even though the Worlds 2023 stage is set by patch 13.19, the implications of 13.20 are crucial to consider. K'Sante has emerged as one of the standout toplaners in the current meta, expected to be a cornerstone in the selections and bans of the world championship. However, it's in patch 13.20 where we'll see the most significant changes to this champion.
Champion Changes Detailed:
Improvements:
Galio

Jinx

Milio

Morgana

Ziggs
Balance:
Nerfs:
Akshan

Bel'Veth

Kai'Sa

Quinn

Zed

Also, Jax receives a visual update.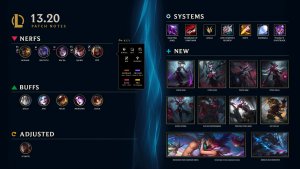 Item Modifications:
Improvements:
Dark Seal

Youmuu's Ghostblade

Doran's Blade

Among others…
Balance:
Nerfs:
Rune Adjustments:
Nerfs:
Runes like Arcane Comet, Conqueror, and Dark Harvest see downward adjustments.
System Changes:
Profound jungle tweaks.

Balance in snowball effects.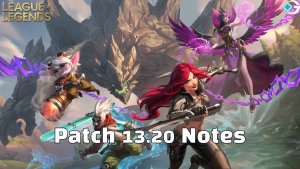 Error Corrections:
Fixed error in Vayne's passive enhancement.
Resolved issue with Elise's E – Rappel.
Visual UI adjustments when searching for certain items.
Enhanced reach of elemental dragons.
Visual effect adjustment of Aatrox's movement speed enhancement.
Fixed issue with Illaoi's E – Test of Spirit.
Resolved animation problem with Rakan's Star Guardian Safe Zone.
Visual tweak in Jax Mech Kingdom's E – Counterstrike.
Fixed issue with Rakan iG after activating Zhonya's Hourglass.
And other minor errors fixed.
A lot of Changes are Comming!
It's vital for players to stay updated with these changes. The figure of K'Sante, being an essential champion, will dictate many strategies in Worlds 2023. Adaptability will be key in this new landscape. The Smite Patch notes in the League of Legends esports.