The Asian Games have ended, and South Korea has won the first-ever League of Legends gold medal. After the end of the most important LoL competition, fans of Lee "Faker" Sang-hyeok have compared his victory to Lionel Messi.
Faker's fans compare him to Lionel Messi
Undoubtedly, one of the biggest names in the League of Legends competitive scene is Faker. He is an esports legend. Now, in all sports, fans generally consider a player the best player of all time, and they are no exception in LoL esports.
Now, let's talk about Faker, who has been considered the best player since he won his second LoL world championship in 2015. Moreover, over the years, Faker has managed to stay in that position, proving that he has excellent gaming potential. In turn, over time, Faker has been accumulating fame, and we could notice that at the Asian Games. Athletes from different disciplines greeted the legendary League of Legends player in this competition.
With South Korea's victory in LoL at the Asian Games, Faker reached a new milestone in his career. It is important to note that, although Faker could not compete in the final stages of the championship due to illness, he and his teammates won the gold medal after defeating Taiwan. In addition, another important aspect to note is that South Korea did not suffer a single defeat in the entire championship.
Finally, after South Korea's LoL athletes received their gold medal, Faker's fans started comparing him to Messi. Faker's fans compare him to one of the best soccer players in history.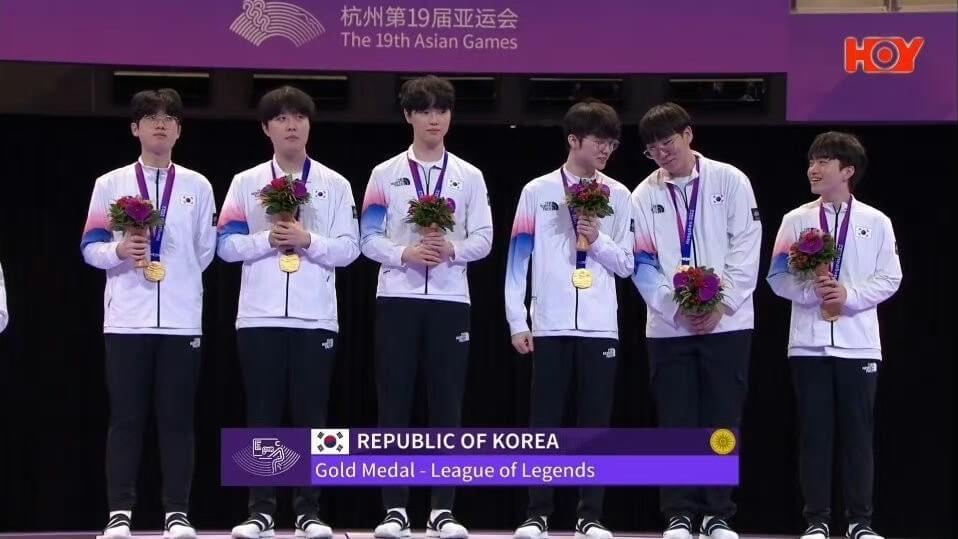 Faker responds to fans who compare him to Lionel Messi
The legendary LoL player responds to his fans after they compared him to Lionel Messi. Some of his fans have baptized him as the Messi of League of Legends. However, it is important to note that the Argentinian soccer superstar is at the end of his career. At the same time, Faker is in top form and active to compete in the LoL World Championship 2023, to be held very soon.
For his part, Faker has commented on the following:
"Thanks to my previous achievements, many people call me the Messi of LoL, and I feel incredibly grateful. Lionel Messi is an athlete who deserves admiration all over the world thanks to his exceptional career as a footballer. Thank you to all my fans for linking my name with Messi's."
Later, Faker commented that it is a great compliment to be compared to Messi and that he also feels a greater responsibility and must work very hard.
The perfect opportunity for Faker to push himself and work harder will be at the 2023 World Cup, which kicks off on October 19.