The eSports domain for League of Legends is ablaze with roster updates, confirmed changes, and fresh rumors for 2024. Let's uncover the key highlights from the LEC and LCS teams.
LEC Rosters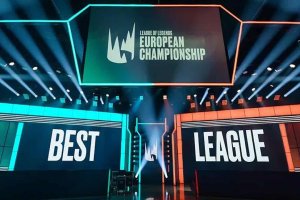 Astralis / KCORP: Finn, 113, LIDER, Kobbe, JeongHoon
EXCEL: Odoamne, Peach, Abbedagge, Patrik, LIMIT
Fnatic: Oscarinín, Razork, Humanoid, Noah, Trymbi
G2 Esport: BrokenBlade, Yike, Caps, Hans sama, Mikyx
MAD Lions: Chasy, Elyoya, Nisqy, Carzzy, Hylissang
Team Heretics: Evi, Jankos, Vetheo, Flakked, Mersa
KOI: Szygenda, Malrang, Larssen, Comp, Advienne
SK Gaming: Irrelevant, Markoon, Sertuss, Exakick, Doss
Team BDS: Adam, Sheo, NUCLEARINT, Crawnie, Labrov
Vitality: Photon, Bo, Perkz, Upset, Kaiser
LCS Rosters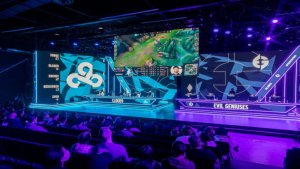 100 Thieves: Ssumday, Closer, Quid, Doublelift, Busio
Cloud9: Fudge, Blaber, EMENES, Berserker, Zven
Dignitas: Rich, Santorin, Jensen, Tomo, poome
Evil Geniuses: Revenge, Sheiden, Jojopyun, UNF0RGIVEN, Eyla
FlyQuest: Impact, Spica, VicLa, Prince, Vulcan
Golden Guardians: Licorice, River, Gori, Stixxay, huhi
Immortals: Solo, Kenvi, Bolulu, Tactical, Treatz
NRG: Dhokla, Contractz, Palafox, FBI, IgNar
Team Liquid: Summit, Pyosik, APA, Yeon, CoreJJ
TSM: Hauntzer, Bugi, TBD, WildTurtle, Chime
LEC & LCS Transfer Rumors
October 27
EXCEL renews Patrik's contract for two more years.
Post Worlds 2023, MAD Lions grants all their players the liberty to negotiate offers, cites Sheep Esports.
Mersa is on the hunt for new opportunities, as per his tweet.
Anonimotum on blix.gg hints at Kaiser being the potential support for Team Heretics.
October 26
Diplex may shift to SK Prime's academy after a year in the LCS.
Larssen evaluates options amidst uncertainties about KOI's stand in the LEC, reports LEC Woolo.
Jackies allegedly verbally agrees to be EXCEL's new mid laner, shares Anonimotum via blix.gg.
Anonimotum via blix.gg suggests Kirei could become Team Heretics' assistant coach.
October 25
Astralis's support JeongHoon is rumored to have a verbal agreement with Liiv SANDBOX to become their support for the upcoming season, as reported by Anonimotun on blix.gg.
October 22
Jensen is believed to be parting ways with Dignitas according to Wooloo.
Anonimotum on blix.gg suggests that Vitality and Perkz have reached a verbal agreement for him to leave the team in 2024.
Shark might be joining Immortal as their head coach based on reports from Anonimotum on blix.gg.
October 18
The entry of KCorp into the LEC has been made official.
October 8
Danish jungler Santorin announces his retirement from competitive play.
October 1
FlyQuest confirms the departure of the Korean player, Prince, after just a year with the organization.
September 20
Shopify Rebellion announces its acquisition of the LCS slot from TSM.
September 14
Team Heretics opens up applications for supporting coaching roles for their League of Legends teams.
Evil Geniuses' Sports Director, Andrew Barton, transitions to FlyQuest as their new General Manager, as reported by Richard Lewis.
September 12
Larssen extends his contract with KOI till the end of 2027, as per Blix.gg.
September 9
FlyQuest announces the departures of VicLa and SSONG.
September 5
100 Thieves promotes Sniper, their academy top laner, as mentioned on Blix.gg.
Treaz, Immortals' support, is open to offers.
Stay Tuned!
League of Legends esports scene is in perpetual motion. With the shifting dynamics of teams, the forthcoming season promises more drama, strategy, and intense gameplay. Stay tuned for more updates and thrilling match-ups.