Logitech has just introduced a new range of accessories for streamers and professional gamers. This new product line includes a new gaming mouse and keyboard, among other products.
Logitech's new accessories for streamers
The peripheral manufacturer Logitech presented last week in Madrid, Spain, this year's novelties in its Pro series, which is designed for video games. Logitech's marketing manager for Gaming Iberia, Elena Abella, explained that the company consults professional gamers and streamers when creating new items for the Pro line.
The new products designed for professional gamers announced by Logitech are the following:
The Pro X Superlight 2 mouse costs €179, the G Pro X TKL keyboard costs €239, and the Pro X2 LightSpeed headset costs €289.
Each of these products is designed with LightSpeed wireless technology. This technology allows them to respond quickly, as a professional gaming peripheral should. On the other hand, it is important to note that the three accessories will be available for sale from October 9 in black, white, and magenta.
Details of the Pro X Superlight 2 mouse
According to the information revealed by Abella, the Pro X Superlight 2 mouse is designed to transmit the same sensations as the previous model. However, this new model has included new interior technology.
In addition, it has been revealed that the new Pro X Superlight 2 mouse employs Lightforce hybrid technology with optical switches that have a mechanical feel when pressed and "provide greater precision and reliability for very high levels of gaming." On the other hand, the company also boasts that its new mouse has a battery life of up to 55 hours and supports maximum DPI adjustment when using Logitech G Hub software.
G Pro X TKL Keyboard Details
The G Pro X TKL keyboard is similar to the full version, with multimedia keys and a volume control, but does not include the right number pad. A single adapter can link a mouse and keyboard to LightSpeed technology, freeing up a single port for other uses. The RGB lights are programmable, and the keys are double-injected PBT, so they won't deteriorate over time and can be customized by the user if desired.
Pro X2 LightSpeed headset details
The Pro X2 LightSpeed headset features a swivel hinge, viscoelastic ear cushions for comfort, a 50-hour battery life, and 50 mm graphene drivers for reduced distortion and improved sound. The cardioid microphone has a detachable boom.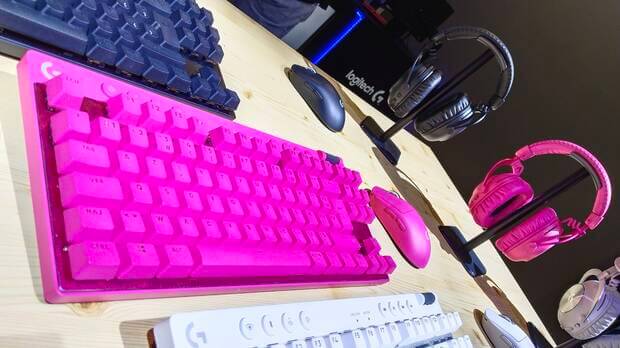 New PC-exclusive True Force steering wheel
Logitech today introduced the PC version of its TrueForce + Pro Racing Wheel, a new gaming tool. Until now, console versions were compatible with PCs, but the company created a PC-exclusive version since many gamers use this platform. The Pro Racing pedals have a modular design to adapt all settings to the preferences of the player or the game in question.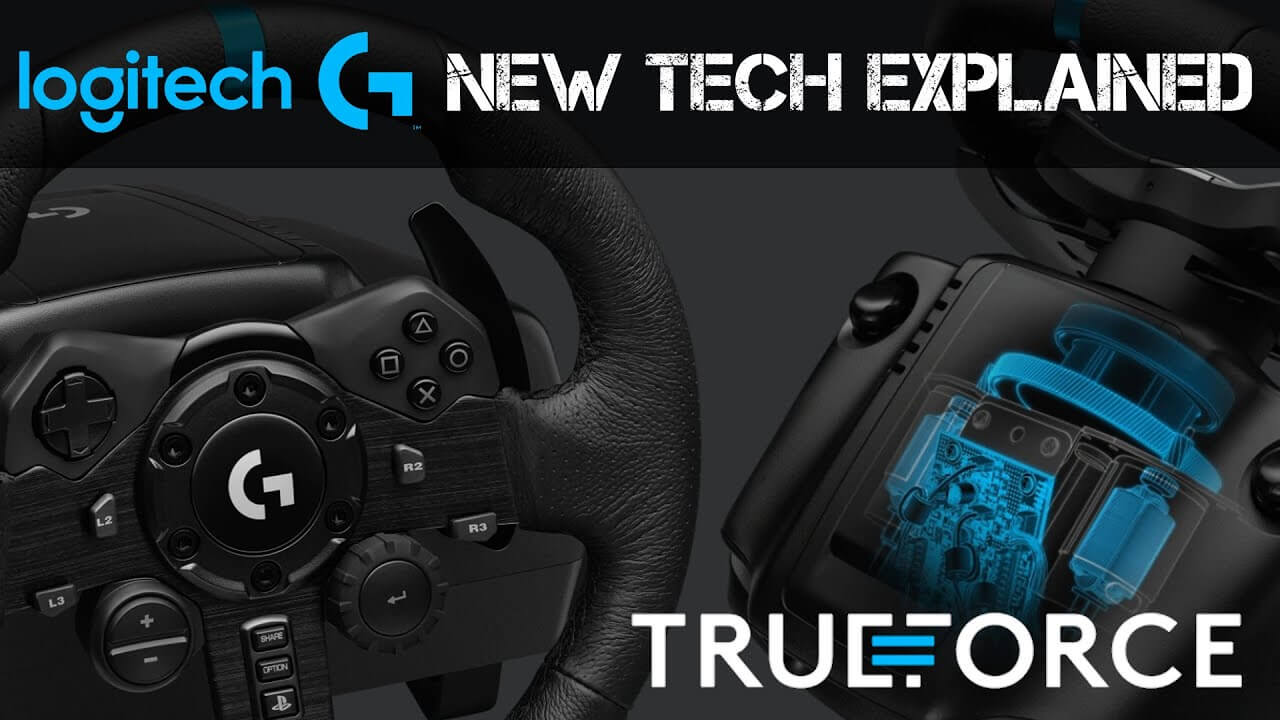 The new streaming-specific Logitech For Creators
This year, the Logitech For Creators line, introduced two years ago, is combined with the Pro line to create products for content creators. The first new addition is the Logitech G Yeti GX, a dynamic microphone that picks up sound from above. In addition, the GX is made to adapt to these volume changes and kill keyboard noise. It works with both Lightning and G Hub illumination. It can also be attached to an arm or the supplied base.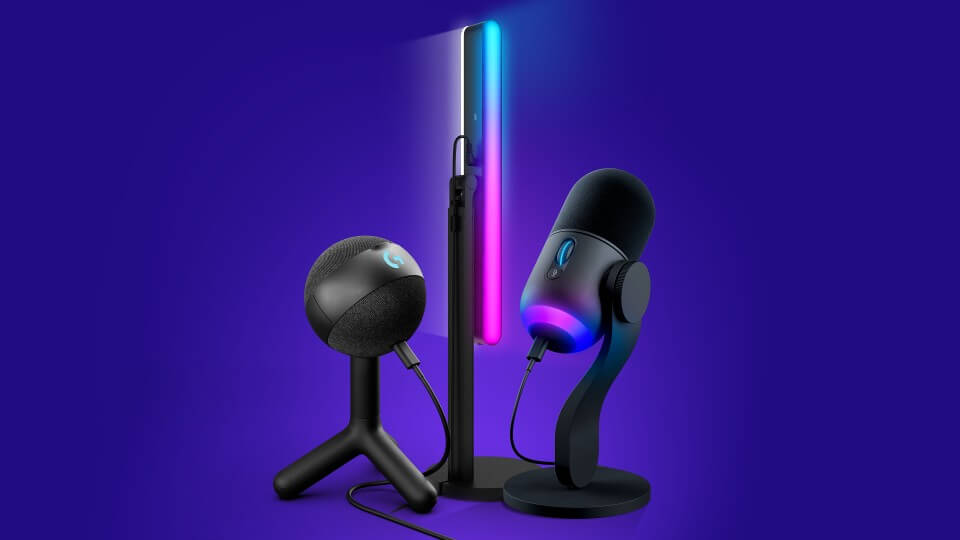 Finally, Logitech has introduced Litra Beam LX lighting, an update to last year's Litra Beam that adds to the features of providing a natural, shadow-free look and changing position to match the rest of the lighting with brightness and color temperature adjustments. It also allows users to change the color of the backside thanks to the RGB backside illumination that aids in streamer setup. The G Hub program, which recognizes any connected webcam and offers a preview, displays the effect.