The North American League of Legends Championship Series (LCS) is set to undergo a significant transformation in 2024, with a reduction to only eight franchised teams. This marks the first time in the history of major leagues that so few contenders will compete.
Farewell to Two Historic Teams
Departing Teams: Golden Guardians and Evil Geniuses.
Golden Guardians: Participated in MSI 2023 and were runners-up in LCS this year.
Evil Geniuses: Spring champions in 2022.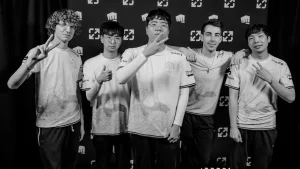 Reasons Behind the Departures
Mutual Agreement: Both teams are leaving the competition through mutual consent.
Structural Changes: The departures are part of the broader changes in the North American LCS infrastructure and the disappearance of academy leagues.
Implications for the LCS Ecosystem
Impact on Competition: Teams like Cloud9, NRG, and Team Liquid face less competition, potentially dominating the league.
Unprecedented Format: An eight-team league is unusual in major leagues, making the upcoming LCS season potentially the most unique and imbalanced.
The LCS have confirmed that both Evil Geniuses and Golden Guardians have exited the League…

Which will continue to operate with 8 teams instead of 10 pic.twitter.com/5quJ7aUxcS

— Jake Lucky (@JakeSucky) November 20, 2023
A New Chapter in North American League of Legends
The LCS's transition to an eight-team format is a pivotal moment for North American League of Legends esports. Fans and stakeholders should prepare for a season unlike any other, with new dynamics and challenges shaping the future of the league.