Kylian Mbappe, PSG's striking sensation, has been recognized as the Player of the Month (POTM) for Ligue 1 UberEats, earning him a special card in EA Sports FC24's Ultimate Team. This card is not only a testament to his exceptional skills but also a coveted item for Ultimate Team players, especially those lacking Icons in their lineup.
The Launch of Mbappe's POTM Card
POTM Voting: Mbappe faced competition from Warren Zaire-Emery and Golovin in the Ligue 1 POTM voting.
Victory: The PSG forward emerged as the clear winner.
Availability: The new POTM card will soon be available in Ultimate Team.
The New Mbappe Card: A Pricey Addition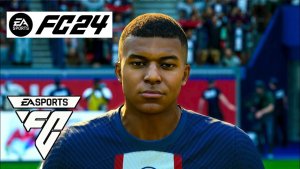 High Market Value Expected
Price Projection: The card's price might easily exceed 5 million, making it a valuable but expensive acquisition.
Previous Ratings: Mbappe was already one of the top-rated players in EA FC24 before this POTM honor.
Fan Reactions
Controversy: Some fans express frustration over perceived voting bias, suggesting Warren Zaire-Emery could have been a deserving winner.
Popularity Factor: Mbappe's global fame and recent accomplishments heavily influenced the voting outcome.
The Impact on Ultimate Team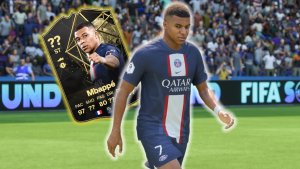 Mbappe's new POTM card will inevitably raise his average rating in the game, compelling players to invest heavily in coins to acquire him. The addition of this card to Ultimate Team is expected to influence team compositions and strategies significantly, making Mbappe an even more dominant force in the virtual football world.
Mbappe's Continued Dominance in European Football
For fans and players of EA Sports FC24, acquiring Kylian Mbappe's POTM card will be a top priority. While its high price may pose a challenge, the card's potential to enhance gameplay and team performance in Ultimate Team makes it a sought-after commodity in the game.