Kingdom Hearts Missing-Link Announcement and Launch
Square Enix has unveiled a new dimension to its long-standing RPG series. The much-anticipated Kingdom Hearts Missing-Link is set to be a game-changer in the action RPG segment, integrating GPS features for iOS and Android platforms. Fans of the franchise have another reason to cheer as the game will be officially released in 2024.
A teaser trailer and several snapshots have been released to fuel the excitement among gamers. These visuals offer a sneak peek into an entirely fresh storyline, building the anticipation around the gameplay and narrative elements.
Beta Testing and Registration
For those eager to dive into the world of Kingdom Hearts sooner, there's good news. Square Enix has rolled out an option for a closed beta registration. However, this opportunity is currently limited to the United Kingdom and Australia. The beta testing phase for iOS users will commence on November 29th and will run through December 8th. Android enthusiasts will have their turn in January 2024.
A Dive into Scala ad Caelum and More
This new addition to the Kingdom Hearts universe promises an enthralling journey. Players will get a chance to embark on adventures in Scala ad Caelum but in the real world. Engaging battles against the Heartless and unearthing elements of a unique narrative are part of the allure. The latest video teaser offers a glimpse into the gameplay dynamics. Notably, according to Square Enix, the beta phase will allow players to team up with their pals, enabling them to tackle challenging bosses and avail other gameplay perks.
The Magic of Disney Worlds in Kingdom Hearts
For those unfamiliar, Kingdom Hearts made its debut as an action RPG on the PlayStation 2. It swiftly gained traction, evolving into a series that expanded beyond traditional gaming consoles to handheld and mobile devices. After various remasters and compilations, Kingdom Hearts 3 was introduced in 2019, wrapping up the saga's storyline until then. The forthcoming Kingdom Hearts 4 is set to embark on the Lost Master Arc, unfolding a riveting tale that will traverse diverse Disney worlds. A highlight being the potential inclusion of the iconic Star Wars universe.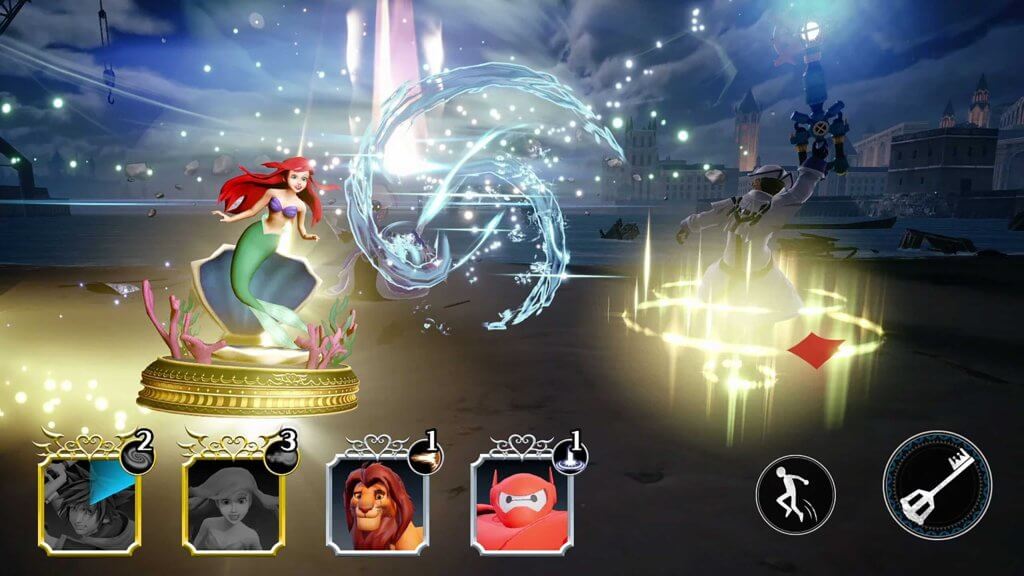 "Kingdom Hearts Missing-Link: Bridging Classic RPG with Modern Gameplay Ahead of 2024 Release"
For ardent fans and newcomers alike, Kingdom Hearts Missing-Link holds the promise of a captivating gaming experience, blending traditional RPG elements with modern gameplay mechanics. As the anticipation mounts with the teaser reveal, it's a waiting game until its official launch in 2024. Meanwhile, players in selected regions can dip their toes into the beta phase, offering feedback and shaping the game's final version. With the added charm of Disney's magical worlds, this game is set to be a must-play in the RPG arena.