At just 21, T1's support player Keria is not just a formidable force in League of Legends esports; he's a narrative of perseverance and ambition. The Worlds 2023 might just be the culmination of his escalating journey towards esport supremacy.
A Stellar Rise: From DRX to T1
Keria's journey began with DRX, where his exceptional play propelled the team into the quarterfinals of Worlds 2020. Despite falling to DWG, who eventually won the championship, Keria's talent was unmistakable.
Joining T1: A Dream Come True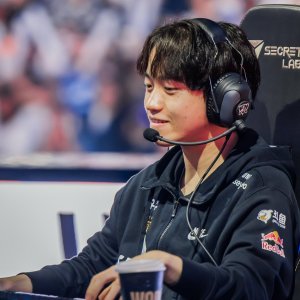 The move to T1, the most esteemed organization in South Korea, marked a pivotal moment in Keria's career. Playing alongside Faker, the GOAT of the esport world, Keria continued to solidify his position as the world's top support.
The Rivalry with BeryL: A Thorny Path
Keria's path has been intertwined with his rival, BeryL. They first crossed paths in the 2020 quarterfinals, where BeryL emerged victorious. This rivalry reached its zenith in the Worlds 2022 finals, where DRX, BeryL's team, narrowly defeated T1.
Worlds 2023: The Final Frontier
Now, in 2023, without BeryL as an obstacle and with arguably the strongest T1 roster ever, Keria is poised to rewrite his story. His steady ascent from the quarterfinals in 2020 to the grand finale in 2022 signifies more than just progress; it's a narrative of destiny.
Keria making Worlds Finals in 2022 (no NewJeans)
vs.
Keria making Worlds Finals in 2023 (NewJeans) pic.twitter.com/LQAgAhrvOM

— LoL Esports (@lolesports) November 12, 2023
MVP Contender: A Support Like No Other
Keria's candidacy for the MVP of Worlds 2023 is a testament to his unparalleled skills and strategic acumen. His potential victory at Worlds 2023 is not just about securing a title; it's about etching his name among the legends of the game.
Will this be the Chance?
As we approach the decisive moment of Worlds 2023, all eyes are on Keria. His journey, marked by consistent improvement and unmatched determination, is a narrative that transcends the game. It's a story of overcoming challenges, setting new standards, and chasing the dream of becoming the undisputed best.