Karmine Corp, the titan from France, is all set to make its mark in the LEC from the upcoming season. With its recent acquisition of the Astralis slot, it's preparing to transfer its regional circuit dominance to the grand continental stage.
A New Beginning for Karmine Corp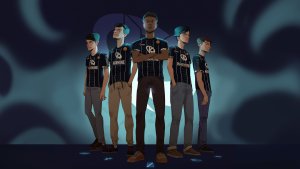 As the whispers in the e-sports alley suggested, the official confirmation came on the 18th of October. This debut is not just an inception; it also signifies a farewell. While the Danes, Astralis, had a stronghold in CS:GO, their journey in League of Legends was less than memorable.
Astralis, which raised eyebrows and hopes by acquiring the renowned brand Origen, unfortunately, couldn't live up to the hype. Origen, cherished for its association with Enrique 'xPeke' Cedeño, enjoyed a massive following, particularly in Spain. Yet, the desired sports results remained elusive. Following their transformation to Astralis, they missed the playoffs entirely, consistently ranking lower in the table, failing to resonate with the audience.
Why Karmine Corp is the Talk of the Town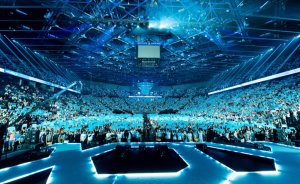 Contrary to Astralis, Karmine Corp has been a sensation in France. Their achievements vouch for their prowess. They not only clinched the championship title twice in France but also left an indelible mark on the European stage. With four EMEA Masters titles under their belt, they outshine every other team in the European ecosystem.
Their recent victory came this past summer, where they triumphed over Movistar Riders in the grand finale. Interestingly, history seems to be repeating itself. The previous year, Heretics clinched the EMEA Masters title and subsequently made their LEC debut in the next split.
A man's dream will never die.

La Karmine Corp évoluera en #LEC dès la saison 2024. pic.twitter.com/vyrDQZaTGD

— Karmine Corp (@KarmineCorp) October 18, 2023
The Financial Side of the Deal
While the exact financial details remain undisclosed, the buzz suggests the deal could be valued at around €26 million. This figure stands tall, especially when compared to the speculated €8 to €10 million paid by franchises in 2018, contingent upon their LEC presence.
Great Challenge for the Great Corp
Karmine Corp's entry into the LEC in 2024 promises a thrilling season ahead. Their regional dominance and impressive track record hint at potential riveting matches and nail-biting moments. As they gear up for the new season, the e-sports community waits with bated breath.