Juventus Football Club has joined forces with Esports organization Faze Clan on a tour of the United States to challenge each other in Fifa. While last year it was the 100 Thieves that the soccer club met with, this year it is the Faze Clan. This shows Juventus' interest in the world of gaming.
But the FaZe Clan also loves such collaborations; after all, three years ago they hosted the Fortnite tournament "FaZe City Cup" with English soccer giants Manchester City. Can this help the struggling FaZe Clan get back on its feet?
Meeting between Juventus and FaZe Clan.
FaZe Clan is (despite rumors of a possible sale) by any measure one of the most impressive global giants in esports and gaming. They have over 500 million followers on all platforms. Juventus Football Club is currently on its summer tour in the United States and had the opportunity to meet some representatives of the FaZe clan in Los Angeles.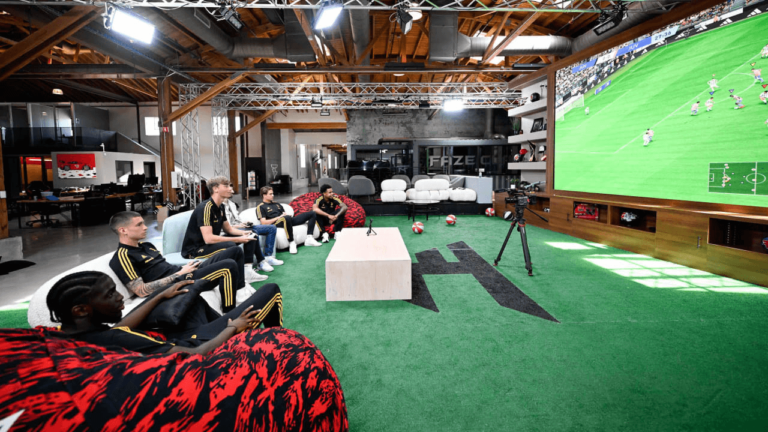 Matias Soulé, Weston McKennie, Samuel Iling-Junior, Dean Huijsen and Kenan Yildiz, had been given the opportunity to spend an afternoon at the FaZe Clan headquarters in the company of one of the organization's content creators, Faze ZooMaa. Besides photos and videos, it was also the perfect opportunity to challenge each other in Fifa 23, the final chapter of the Electronic Arts series, before the release of its successor FC 24, which was unveiled last week. The protagonists were Iling-Junior and Weston McKennie, who celebrated every goal scored as if they were on a real soccer pitch.
Traditional sports clubs are interested in esports
The meeting once again confirms the interest of the Juventus club in the digital world of gaming, as already shown by the partnership signed in 2023 with Dsyre Esports, an Italian organization with which Juventus collaborated to participate in the Fifa 23 season. A season in which the team took home the victory in eSerie A 2023 also thanks to the performances of Danilo "Danipitbull" Pinto.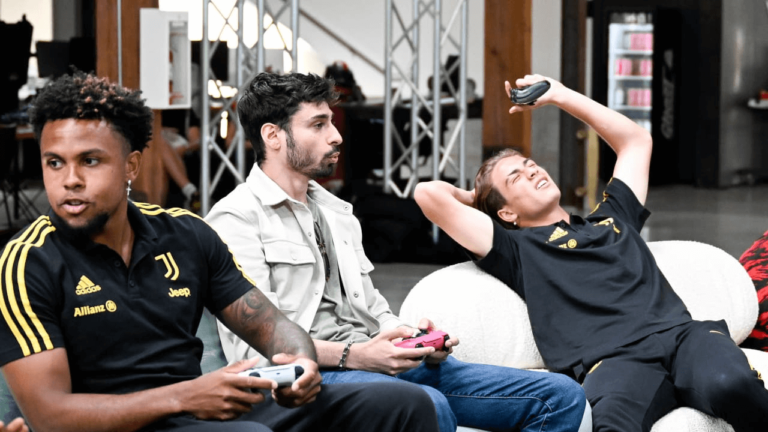 Meeting between Juventus and Faze Clan
"This collaboration is a testament to the unifying power of sports and gaming," Juventus said on its official channels. "It bridged the gap between two seemingly different worlds, uniting soccer fans and gaming enthusiasts under one roof. It showed the potential for future intersections between traditional sports and e-sports and hinted at the possibilities ahead." Manchester City has also already collaborated with the popular esports organization and jointly hosted a Fortnite tournament. At that time, even the world-famous Belgian midfielder from Manchester City, Kevin De Bruyne, took part in the tournament. We are excited to see what other collaborations the future will bring!