The charismatic Ibai Llanos is set to exclusively broadcast the Ballon d'Or 2023 gala, one of football's most prestigious awards, completely free on his Twitch channel. We've got all the details.
Ibai and the Ballon d'Or: A Thriving Partnership
For another year, the partnership between Ibai Llanos and the Ballon d'Or continues. Football enthusiasts will be treated to this premium content on Twitch, the favorite platform of the Basque personality.
This is not Ibai's first rodeo. He exclusively broadcasted the Ballon d'Or gala in 2022, setting new audience records. His channel stands out as it's the sole Spanish-speaking one to feature the event on this platform.
Event Details and Timing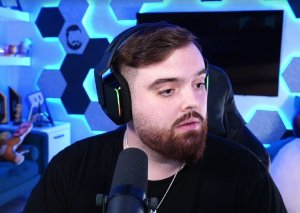 Scheduled for October 30, 2023, the exact timing of the gala is yet to be confirmed. Given that the event is in Paris, France, it is anticipated to be scheduled at a time convenient for global football fans to tune in. Current indications suggest a start time between 5:00 PM and 6:00 PM, with activities stretching into the night. Viewers can look forward to a red carpet event, award presentations, and interviews with footballers.
Expectations from the Stream
Ibai is known to elevate the viewer experience. For the 2023 gala, he's got special guests lined up and has even dispatched Victor Navarro to Paris. So, fans can expect premium content delivered with the quality that Ibai is renowned for.
Key Information
Event Start Date and Time: October 30, 2023, at 5:00 PM
Event End Date and Time: October 30, 2023, at 11:59 PM
Official Link: Ballon d'Or Twitter
To Watch the Stream: Ibai's Twitch Channel
Don´t Miss this Event!
The 2023 Ballon d'Or gala promises to be an extravagant event, made even more accessible and entertaining with Ibai Llanos at the helm. Mark your calendars and ensure you're tuned into his Twitch channel for an unparalleled experience.