Halo Infinite is ushering in its first significant update of season five, introducing exciting new elements and nostalgic content to its fan base. The update, live from today, features the debut of new Operation events and a classic playlist that harks back to the Halo 3 era.
Key Highlights of the Update
Operation: Combined Arms: This event is a direct outcome of community feedback. It offers an extended duration and a purchasable Operation Pass, available even after the event concludes on Dec. 19.
Halo 3 Refueled Playlist: This nostalgic playlist brings a collection of seven iconic Halo 3 maps, reimagined in Forge, along with an original map inspired by Foundry.
Season Two's Rakshasa Core Focus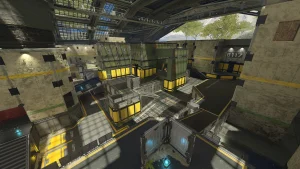 The Combined Arms event centers around the Rakshasa core from season two, offering a new armor set and additional cosmetic items such as emblems and coatings.
Paid and Free Options
The Operation Pass provides a bonus armor coating for purchasers, but all rewards are free to earn until Dec. 19.
Nostalgic Appeal with Halo 3 Refueled
Collaborating with Mountain Dew for the Game Fuel promotion, the Halo 3 Refueled playlist revives seven beloved maps, providing players with a blend of nostalgia and modern gameplay.
Forge Creations in the Spotlight
343 Industries' collaboration with Forge creators has resulted in the inclusion of new maps in matchmaking, showcasing the versatility and creativity of the Halo Infinite community.
Assemble your fireteam 🫡

Operation: Combined Arms is live from November 14 to December 19, bringing 20 tiers of new customization rewards in a free Operation Pass.

💎 https://t.co/Kazq7p0NQA#HaloReckoning pic.twitter.com/SrVxVrLhBR

— Halo (@Halo) November 14, 2023
Event Duration and Transition
Operation Combined Arms runs from Nov. 14 to Dec. 19, leading directly into the Winter Contingency III Operation.
Closing Thoughts: A Blend of New and Nostalgic
Halo Infinite's latest update exemplifies the game's commitment to fan feedback, blending new experiences with nostalgic elements. The update offers something for every Halo fan, whether they're seeking new challenges or reliving classic Halo moments.