The gaming community awaits with bated breath every year for October to unveil its plethora of Halloween-themed events. As the creepy atmosphere takes over, developers dress up their games with spooky aesthetics, providing players a seasonal experience like no other. Dive into the details of 2023's haunting events.
Overwatch 2: Rise of Darkness & Halloween Terror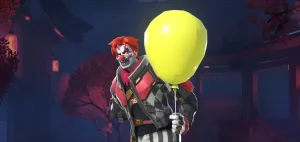 October 10 – November 7, 2023
Overwatch 2 kicks off with an entire season dedicated to the shadows. Drawing inspiration from Diablo IV, Season 7 "Rise of Darkness" promises a Battle Pass riddled with grotesque skins and cosmetics. Trials of Sanctuary joins the Halloween festivity alongside classics like Junkenstein's Revenge and Wrath of the Bride. Challenge yourself and earn unique Halloween-themed rewards.
Dead by Daylight: Haunted by Daylight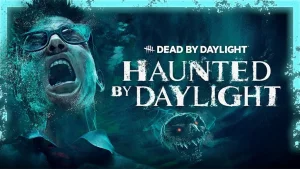 October 18 – November 6, 2023
The Entity's world welcomes the Void Realm this Halloween. Experience your cherished Dead by Daylight maps in a new light, complete with Halloween-themed makeovers. Collect Void Energy, take a plunge into the Void Realm, and don't miss the Event Tome filled with bewitching costumes and rewards.
Destiny 2: Festival of the Lost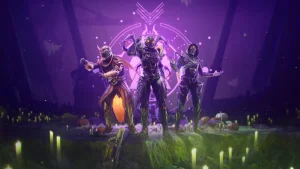 October 17 – November 7, 2023
Guardians, visit the Tower to celebrate the Festival of the Lost. 2023 introduces Hocus Focusing gear, enhancing your arsenal's power. Participate in the Haunted Sector Playlist and gather Eerie Engrams to craft unique weapons. Also, watch out for the community's chosen Creepy Crawlies collection.
Apex Legends: Doppelgangers Collection Event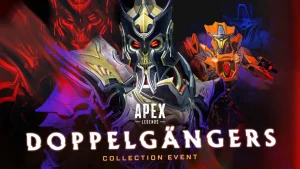 October 17 – October 31, 2023
Apex brings "Trick N' Treat Trios" to the Outlands. Combat foes, gather candy, and power up with delightful in-game benefits. Climb the reward tracker tiers of the Doppelgangers event and aim for that mesmerizing Horizon skin at the pinnacle.
Lost Ark: Monster Bash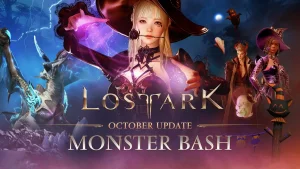 October 10, 2023
Lost Ark introduces a fiendish Store update named Monster Bash. Find spellbinding character skins and adopt the adorable Little Ghost pet. Watch it collect your gold with its tiny candy bucket!
New World: Nightveil Hallow Event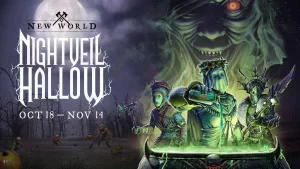 October 18 – November 14, 2023
New World immerses players in the Nightveil Hallow event. Loot town settlements, uncover treat baskets, and earn Nightveil Tokens. Redeem them for exclusive rewards, from Helm Skins to expressive emotes. Don't forget to challenge the returning boss, Baalphazu, for a shot at exceptional items.
Enjoy the Event in your Favourite Game!
With a multitude of events lined up this Halloween, players are in for a treat (and perhaps a few tricks). Immerse yourself in these experiences, gather exclusive rewards, and most importantly, enjoy the spooky season in your favorite virtual worlds.