Lee Min-hyeong, known as "Gumayusi" in the esports realm, is not just any player in the competitive scene of League of Legends. His journey and mindset set him apart, particularly in his role as the indomitable marksman for T1.
Family Influence and Early Beginnings
Growing up with six siblings, including Lee Shin-hyung "INoVation", a professional Starcraft II player, Gumayusi was no stranger to the world of competitive gaming. This environment fostered a unique perspective and determination in him.
Aspiration Beyond Sibling Rivalry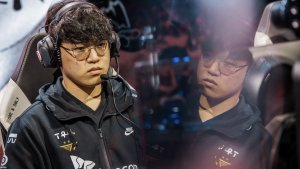 Gumayusi's aim isn't just to surpass his brother's achievements but to establish his own legacy in the esports world, particularly in League of Legends.
Gumayusi's Philosophy in Competitive Gaming
Gumayusi's approach to esports is marked by a blend of audacity and self-awareness, understanding the importance of seizing opportunities, especially in a prestigious club like T1.
Challenging the Status Quo
Gumayusi's confidence is exemplified in his interactions with T1's CEO, Joe Marsh, where he asserted his superiority over fellow player Park Jin-seong "Teddy". His performance has since validated his bold claims.
Supporting and Surpassing Faker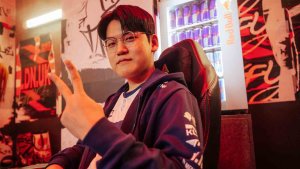 Gumayusi's ambition extends beyond personal glory; he is driven to restore the international reign of his teammate Lee Sang-hyeok "Faker", often regarded as the greatest League of Legends player.
The Distinct Style of Gumayusi
Gumayusi's approach to the game is characterized by aggressiveness and boldness, mirroring the high-tempo style often seen in rap music, his other interest.
Influence of Jian Zi-hao "Uzi"
Inspired by "Uzi", Gumayusi aims to dominate the game through the bottom lane, turning kills into an addictive art form.
Synergy with Keria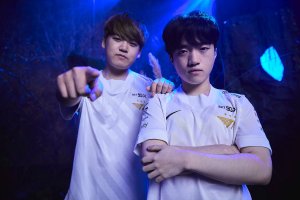 Gumayusi's partnership with Ryu Min-Seok "Keria" has been pivotal, showcasing a harmonious and effective team dynamic, particularly during phases without Faker.
Gumayusi's Impact and Future Prospects in Esports
While Gumayusi has faced criticism for his brash personality, it's this very essence that defines his playstyle and contributions to T1. His future in esports, whether with different teammates or in varied scenarios, remains a topic of intrigue.
Redefining Game Strategy with T1
Gumayusi has played a crucial role in T1's strategic evolution, especially in terms of gameplay focused on the bottom lane, showcasing his adaptability and skill.
Gumayusi's Rise to Prominence in Esports
Gumayusi's journey in esports, marked by his unyielding spirit and distinctive approach, paints a picture of a player not just content with being in the shadow of legends but eager to create his own legacy. His trajectory in League of Legends with T1 is a testament to his resolve and talent.