The gaming community is on the edge of their seats as speculation about GTA 6 continues to swirl. Given the groundbreaking success of GTA 5, which captivated gamers back in 2013, the anticipation for a sequel in the legendary series is palpable. The longevity of GTA 5, coupled with the dynamic updates of GTA Online, paints a promising picture of what could be in store with the new installment.
The Whispered Rumors of GTA 6
For years, the internet has been a breeding ground for rumors about GTA 6. A pattern of persistent and consistent details suggests that these may be more than just baseless claims. The silence from Rockstar Games was deafening until a tweet on February 4, 2022, broke the news of GTA 6's development, confirming what many had speculated.
Rockstar's Moment of Reckoning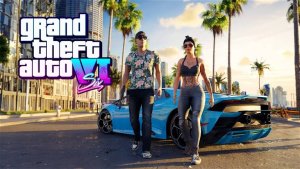 Amidst the tumultuous release of the GTA Trilogy, riddled with bugs, Rockstar Games sought to pacify its community by confirming the development of GTA 6. This announcement served as a beacon of hope for fans looking for redemption.
The Elusive Launch Date
To date, there's no official release window, yet murmurs of a release between summer and late 2023 have gained traction. Despite various dates floating around the internet, none have materialized into the much-anticipated launch announcement. The 10th anniversary of GTA 5 came and went without a word on GTA 6.
Speculation on Rockstar's Upcoming Titles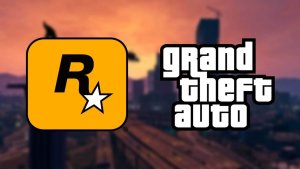 With Rockstar's announcement of 19 "major releases" by 2024, the community is abuzz, wondering if GTA 6 could be among them. Insinuations about a potential Bully 2 have not gone unnoticed, adding to the intrigue.
Insights from the Notorious Leaker Tez2
Rockstar insider Tez2 has hinted at a 2024 release for GTA 6.
Awaiting the Official Reveal
Predictions had circled October 24 for a trailer reveal, aligning with Rockstar's history of making significant announcements. Yet, that date passed without incident.
As we approach the end of 2023, all eyes are on Rockstar Games, with the community hopeful for a surprise reveal. Tez2's claims of a nearly finished GTA 6 suggest that the focus may now be on fine-tuning and bug fixes, potentially leading up to a trailer or an early beta phase. More information, as per the informant, could be on the horizon in the coming months.
Keep an Eye in Rockstar Channels!
The best approach for the eager fans is patience. With Rockstar's track record of creating intricate gaming worlds, the wait for GTA 6 is likely to be worthwhile. Keeping an eye on official channels and credible leakers may provide the first glimpse into the future of this iconic series.