The Dota 2 world is filled with expectations and anticipation. One of the most awaited moments is the group reveal for the main event of the year: The International 12. Tentative dates for this announcement are already circulating, and it seems we won't have to wait much longer.
When will the groups be announced?
Thanks to a leak from the 9Pandas manager via his Telegram account, we already have a pretty accurate idea of when this eagerly anticipated announcement will be made.
"It seems we will discover the groups online on the evening of the 9th or the morning of the 10th PDT (+10 MSK)".
It's crucial to consider the mentioned time difference. When we refer to PDT (+10 MSK), we're talking about a timezone that is 2 hours different from Peruvian time.
The community's wait
The excitement is palpable in every corner where Dota2 esports is discussed. The anticipation to know which group each team will compete in is high, not only out of natural curiosity but also to identify the so-called "group of death". That group where competition is fierce, and any team could have a hard time advancing.
Moreover, having this information will allow fans to organize their schedules. Everyone wants to know the timings and days when their favorite teams will play, so they don't miss a second of the action.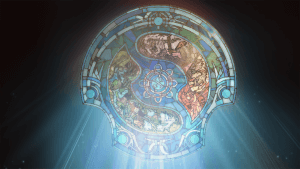 Next steps
As the date approaches, the community stays on the lookout for any new updates. It's essential to remember that, at this time, the information is unofficial and comes from a secondary source. However, based on past experiences, tentative dates tend to be pretty accurate.
We will soon have all the official information. We'll be ready to provide you with all the details and start with the deep analysis of what will be the group phase of Dota 2's most significant event.
Stay Tuned to our Website!
While we await the official announcement, now is a good time to review the teams' statistics, the season's highlighted plays, and get ready for one of the year's most thrilling competitions. Stay connected with official sources and prepare your snacks, The International 12 is just around the corner!