Griffin's narrative in the esports arena of League of Legends stands as a poignant reminder that not all tales conclude with the joy with which they began, despite the highs witnessed along the journey.
The Dawn of Griffin: A Foray into the LCK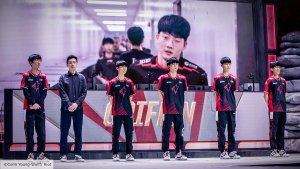 Griffin's inception into the LCK in 2018 marked an era of potential and promise. Their debut was nothing short of spectacular, clinching the runner-up position in the 2018 Summer Split. It was a battle royale against KT Rolster, culminating in a nail-biting 3-2 finish. This brush with victory hinted at greater triumphs if only experience was on their side.
The subsequent year, 2019, Griffin stood twice as finalists, falling short of usurping the dominance of SK Telecom T1. Their tenacity, however, sent a clear message: it was time to retire the King-of-the-Hill format.
Griffin's International Stand and Subsequent Descent
Griffin's international foray in 2019 saw them exiting with heads held high against Invictus Gaming in the quarterfinals. But the fallout from the season's closure set the stage for a decline. The subsequent disbanding and migration of its star players to teams like DRX and Hanwha Life Esports signalled the beginning of the end.
Despite the prowess of players like Lee "Tarzan" Seung-yong and Park "Viper" Do-hyeon, Griffin could not stave off relegation to Challengers Korea, leading to their eventual dissolution.
The Everlasting Echoes of Griffin's Legacy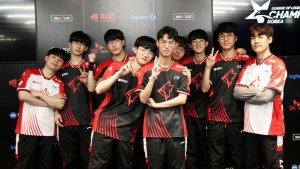 Yet, Griffin's legacy is indelible. Their real victory lies in the quality of professionals they cultivated — players who now vie for the title of the world's best. Their alumni consistently grace the Worlds stage, and Viper's world championship win is a testament to their enduring impact.
The Conundrum of Griffin's Blessed Problem
Griffin's roster never converged on the same championship stage post their LCK days, highlighting an interesting facet of their legacy. Moreover, the team faced controversy with the departure of their coach cvMax due to allegations of abuse. Despite these shadows, Griffin's role in enriching the talent pool of teams like JD Gaming cannot be overstated.
Redefining League of Legends esports
In reflecting on Griffin's tale, one can't help but see the bittersweet narrative as a microcosm of esports itself — where legacies are defined not just by victories but by the enduring influence on the sport's future. Griffin's story is one of promise, pain, and perpetual influence in the realm of League of Legends esports.