Barcelona sets the stage for an electrifying display of sim racing mastery as the Gran Turismo World Series Finals make a grand return to Spain. From December 1st through December 3rd, the world's elite will battle for glory, and among them stands the defending champion from Spain, Coque López.
Amid the heart-pumping action, visitors can immerse themselves in the racing spectacle without spending a dime at the GT Garage and GT Café, or choose from three tiers of ticket pricing for a closer look at the high-octane drama.
Friday Spotlight: TOYOTA GAZOO Racing GT Cup
December 1st ignites the weekend with the TOYOTA GAZOO Racing GT Cup, where 24 top drivers from the online fray converge in Barcelona for the semifinals. The absence of the 2022 champion paves the way for a new hero to emerge in the GT Cup's fierce competition.
Saturday's Showdown: Manufacturers Cup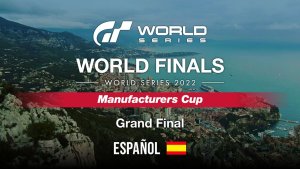 The Manufacturers Cup showcases a dazzling array of vehicles, where top manufacturers are represented by three-driver teams. After the world series in August, the reigning champions face fierce competitors hungry for triumph, including Porsche's talisman returning to uplift the team's spirits.
Sunday's Climax: Nations Cup
The Nations Cup, now a team endeavor, will see Spain's dream team, including the legendary Coque López, defend their home turf. The Spanish squad, fresh from their Amsterdam victory, faces formidable opponents from across the globe, setting the stage for an unforgettable showdown.
Don´t Miss the Show!
As the sim racing world turns its eyes to Barcelona, fans and newcomers alike can anticipate a spectacular blend of speed, strategy, and national pride. Whether in-person or from afar, this is a celebration of motor sport and digital mastery not to be missed.