In a staggering revelation from the tech world, Google reportedly put forward an offer of $147 million to Epic Games to secure the exclusive launch of Fortnite on the Play Store.
The Monopoly Accusation and Ethical Dilemmas
The ongoing antitrust lawsuit against Google by the U.S. Department of Justice has unearthed certain ethically dubious actions by the Mountain View giant, including this high-profile financial proposal to Epic Games.
Inside the Google vs. Epic Legal Battle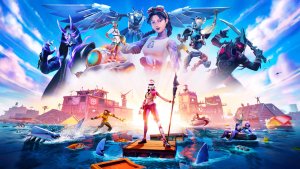 The lawsuit has shed light on the lengths Google was willing to go to maintain its dominance, with Purnima Kochikar, Google Play's VP of Partnerships, confirming the multi-million dollar offer during trial proceedings.
Epic's Defiance and the Player's Gain
Epic Games originally launched Fortnite for Android via its own website in 2018, circumventing Google Play's in-app purchase policies, only to face removal from the platform later for offering direct purchase discounts to players—a move that resonated with the gaming community's disdain for Google Play's 30% commission fees.
Difficult Escenary for Google
The ongoing litigation could be a watershed moment in tech regulation, with potential ripple effects across the app distribution landscape. Epic Games stands at the forefront, challenging the status quo and advocating for fairer practices that could reshape the future of app marketplaces.