Genshin Impact, the sensational RPG from miHoYo, keeps the community on its toes with constant updates and character drops. As players delve into the mysteries of the Fontaine region in the 4.1 update and eagerly await Wriothesley and Neuvillette's banners, there's already a buzz about what's beyond the horizon. In this post, we'll delve into the rumors and leaks about the 4.3 update of Genshin Impact.
Launch Date of Genshin Impact 4.3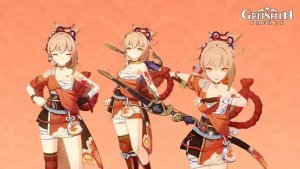 Based on miHoYo's consistent update schedule, fans anticipate the 4.3 version to drop on December 20th. In line with the festive spirit, this could introduce seasonal content reminiscent of winter celebrations, potentially leading players back to the frosty terrains of Dragonspine, momentarily setting aside Fontaine.
Character Banners to Look Out For
Although official word on banners remains under wraps, data miners hint at Navia's debut in this version. The 4.3 update might not introduce other new 5-star characters, based on the leaks. However, three reruns are speculated: Shogun Raiden, Arataki Itto, and Ayaka Kamisato.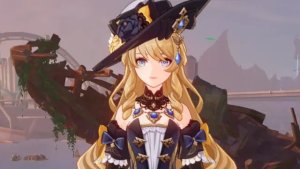 It's speculated that Navia, accompanied by Shogun Raiden, would grace the first half of the update, while Ayaka and Itto might headline the latter part.
As for the 4-star roster, there's a buzz about Charlotte making her entry in this update.
A Glimpse Beyond the Official Announcements
It's crucial to approach these leaks with a grain of salt. Game development is fluid, and plans might change before the final release. Still, these insights provide fans with a sneak peek into the possible adventures and characters they might encounter in Teyvat.
Keep an Eye on the Official Site!
Engage with trusted sources "Genshin Impact Official Site" for the most accurate information. Remember, while speculating is part of the fun, nothing beats the thrill of official announcements!