Gen.G, the reigning two-time LCK champion of 2023, is set to make one of the most astonishing moves of the offseason by overhauling almost its entire roster, keeping only the young ADC Peyz, who is seen as a future promise for the team.
From LCK Dominance to Worlds Disappointment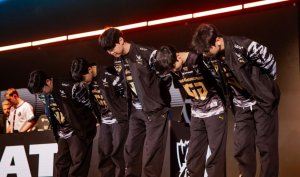 LCK Achievements: Three consecutive titles since spring 2022.
Worlds 2023 Performance: Quarterfinal exit against Bilibili Gaming, falling short of expectations.
A Sweeping Change in Personnel
Departing Members: Doran, Peanut, Delight, Chovy, and coaches Museong, Score, and Mafa.
Remaining Talent: Peyz, the young ADC star.
Gen.G's Strategy for Revival
90% Roster Renewal: A near-complete overhaul to rejuvenate the team.
Objective: Constructing a mega roster for the next year, possibly including talents from T1 and Dplus KIA.
[Thank you, @doran_choi, @lolPeanut98, @j1hu1V_chovy, @GenGDelight]#TigerNation #GenGLoL pic.twitter.com/EGW0WXrqf8

— Gen.G Esports (@GenG) November 21, 2023
The Pressure of International Success
Despite their domestic achievements, Gen.G's quest for international success remains unfulfilled. The team's drastic roster changes reflect its high aspirations and determination to reach the pinnacle of global League of Legends competition.
The Dramatic Transformation of Gen.G's Lineup
As Gen.G embarks on this bold journey of transformation, the League of Legends esports community eagerly anticipates the potential and prowess of this new lineup. The upcoming season promises to be a pivotal one for Gen.G, as it aims to transcend its regional dominance and leave a mark on the international stage.