The eSports universe is as changeable and fast-paced as the gaming world itself. In that regard, one of the most prestigious electronic sports organizations, Gen.G, is setting a new standard in high-impact collaborations. Their recent alliance with Crocs to innovate in the metaverse is proof of this.
Crocs World: A Dive into the Metaverse
Gen.G, a strong contender for the League of Legends world title, is not content with merely dominating in the eSports arena. Now, alongside Crocs, the renowned footwear brand, they embark on an adventure in the metaverse through Crocs World. This experience unfolds on the popular platforms Roblox and ZEPETO, offering users a unique interaction.
Design Contest and Virtual Rewards
Fans will not just be spectators in Crocs World. They are invited to participate in a contest where the challenge is to design a pair of Crocs. The winning design will not only receive recognition but will also become a virtual object available for purchase on ZEPETO. But that's not all, participants can win ZEM coins and other items to enhance their avatars.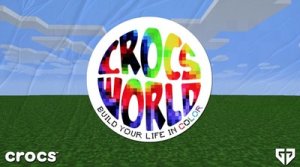 A Partnership That Keeps Growing
This is not the first time Gen.G and Crocs have collaborated. Their first encounter was in September 2022, where Gen.G content creators brought to life avatars in ZEPETO, accompanied by collectible objects that users could win. This relationship is strengthened with the recent activation, Crocs World: Tycoon, where on Roblox, users have the freedom to design and at the same time explore a beach paradise inspired by Crocs.
Martin Kim, Chief Revenue Officer of Gen.G, expressed: "Supporting Crocs in delivering unique and authentic experiences to players through the metaverse has been rewarding on many levels. At heart, players are creative, and we hope everyone enjoys the experiences we are launching on Zepeto and Roblox."
Collaborations That Transcend
Outside the metaverse, Gen.G does not lag behind. Their alliances are varied and always seek to bring value to their community. They recently joined the NASCAR racing series and potato product manufacturer Idahoan Foods, showing that their ability to collaborate and reinvent knows no bounds.
New Collaborations!
The metaverse is a new frontier that brands from all sectors are exploring. The collaboration between Gen.G and Crocs is a shining example of how two seemingly different entities can come together and create unforgettable experiences for their communities. It's essential to stay informed about these innovations as they define the direction of entertainment and digital interaction in the near future for the League of Lengeds esports.