G2 Esports, known for their satirical flair, has once again captured the League of Legends community's attention. In a classic bait-and-switch, G2 quelled the swirling rumors of Caps's departure with a masterful troll, much to the relief and amusement of fans worldwide.
Reflecting on Worlds Performance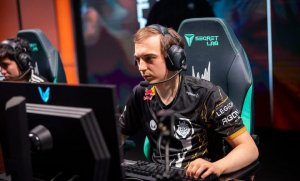 Despite falling short at the League of Legends World Championship, failing to break into the quarterfinals, G2 Esports demonstrated formidable phases of play. Their ability to stand toe-to-toe with dominant Eastern teams has not gone unnoticed.
Speculations and Market Buzz
The post-Worlds period is rife with speculation, especially for a team like G2 that embraces change in pursuit of excellence. Last year saw significant roster adjustments, and after a less-than-ideal showing at Worlds, particularly from Yike in key initiations, many wondered if more changes were on the horizon.
The Great Caps Hoax
Caps set the community ablaze with a cryptic "Mid laner for ?" status update, leading fans to brace for his potential exit. This was further fueled by a G2 tweet bidding farewell to Caps, but the true twist came when it was revealed to be a playful nod to his vacation plans.
The 2024 Squad
G2 Esports will enter 2024 with a stable roster, featuring Broken Blade, Yike, Caps, Hans Sama, and Mikyx. This lineup aims to maintain its European elite status and reach new heights in their second year together.
EMEA's Leading Force
With their roster set, G2 Esports is poised to remain a formidable force in EMEA. Will they become the region's top contender, or will rivals like MAD Lions rise to challenge them?