Luka "Perkz" Perkovic is undeniably a name that resonates throughout the history of Western League of Legends. From winning an MSI with G2 Esports to the unforgettable moment of defeating Faker and T1 in Madrid, Perkz has etched his name into the annals of LoL legends. However, recent developments with Team Vitality have raised questions about his next move. Let's delve into the current landscape of LEC and evaluate the potential destinations for Perkz.
G2 Esports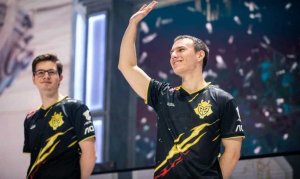 With Caps already locked in, a return to G2 seems unlikely. Given the turbulent manner of Perkz's departure, notably the restrictive clauses that barred him from joining Fnatic, reconciliation appears far-fetched.
Fnatic
Unless there's a staggering offer for Humanoid, seeing Perkz in the orange and black jersey again is a distant dream.
MAD Lions
Insider whispers hint at Nisqy's renewal, and with Elyoya's future also in the mix, Perkz's fit here is questionable.
Team BDS
Their current trajectory suggests a cohesive approach, making a reshuffle that includes Perkz seem unlikely.
Team Heretics
Vehteo's summer performance potentially cements his position for 2024, leaving no room for Perkz.
KOI
The recent renewal of Larssen for multiple seasons seals any chance of Perkz landing here.
SK Gaming
Arguably the most viable option. Sertuss's inconsistent performances open up possibilities for a change in the mid.
Excel
Despite joining midway, the significant leap with Abbedagge at the helm makes it hard to imagine his departure.
Astralis/ Karmine Corp
The newest LEC addition faces decisions on their line-up. With Saken's top-tier performance in LFL and LIDER's standout moments, Perkz's integration seems complex.
Sources: Team Vitality 🇫🇷 has reached a verbal agreement with Perkz 🇭🇷 to part ways.

Read on @blix_gg ⬇️https://t.co/cSRBvOv3lZ

— Alejandro Gomis (@anonimotum) October 22, 2023
New Challenges for the Legend
Perkz's vast experience and proven track record make him a desirable pick. But given the current LEC team compositions, his path seems riddled with uncertainty. Will he stay in Europe or revisit the NA scene? One thing's for sure; Perkz's name will echo in the corridors of speculations and discussions in the coming weeks, as fans and analysts alike ponder his place in the premier League of Legends esports competition in EMEA.