Fortnite's latest update, v28.00, scheduled for release on December 3, 2023, marks a significant shift in the game's approach to age-restricted cosmetics.
Following feedback from the community, Epic Games has announced plans to disable the controversial cosmetic gating system, allowing a more inclusive experience for players.
Key Changes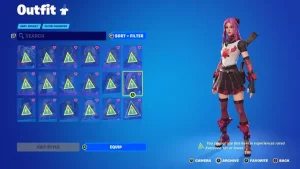 Disabling Age Restrictions: The majority of cosmetics that were previously age-gated will become accessible to all players, regardless of the island's rating.
Re-Evaluation of Cosmetics: A reassessment of all in-game cosmetics is underway to ensure their suitability and impact.
Limited Gating on Select Cosmetics: A small subset, including fewer than ten outfits, will remain restricted. These are primarily items with clear elements of fear or violence.
Community Feedback: Epic Games acknowledges the community's concerns and commits to continuous improvement in balancing player experience and responsible gaming.
Continued Investigation
Epic Games is exploring sustainable methods to implement cosmetic restrictions, maintaining a balance between creative expression and age-appropriate content. The specific skins to remain gated are yet to be fully disclosed, but speculation includes the Xenomorph skin and the Immortal's severed head.
Community Response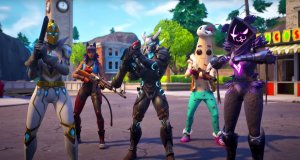 The reversal of the age-gating policy has been well-received in the Fortnite community. Players expressed dissatisfaction with the initial update, viewing it as overly restrictive. This change is seen as a positive step towards a more player-centric approach.
Overview
Fortnite's upcoming update signifies a pivotal change in policy, reflecting the developers' responsiveness to community feedback.
As Epic Games navigates the complex landscape of in-game content and age-appropriateness, the Fortnite experience continues to evolve, prioritizing player engagement and satisfaction.