The Halloween celebration in Fortnite never disappoints, and this year, with the release of update V26.30, some hair-raising surprises have been introduced that will keep players on their toes. Brainless Nightmare 2023 sets the theme for this update and promises to blend the best of in-game combat with the spine-chilling emotions of this festive season.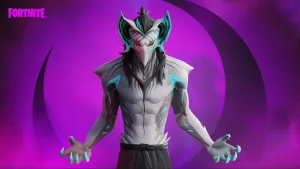 Spectral Collaborations and Cosmetics
One of the major highlights of this release are the collaborations. Three iconic figures make their debut in the game: Alan Wake, Jack Skellington, and Michael Myers. These characters, hailing from diverse universes, will be available as skins, along with various cosmetics that represent them. Particularly noteworthy is Jack Skellington, being the second Disney character to be incorporated into the Fortnite universe following TRON.
In addition to these stars, other familiar faces present spooky variations, such as Seth, Swamp Stick, Spectral Meowscles, and Festive Fedra.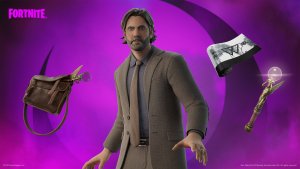 Infernal Armament
Bloody Candies: Candies return with their well-known benefits.
Witch's Broom: The magical air transport ideal for those looking for a swift ride is back.
Vampire Hunting Shotgun: A new weapon that deals extra damage against certain enemies.
Thorne's Vampire Blade: Regain health while dealing damage with this unique weapon.
Pumpkin Launcher: The eerie launcher is back to spook your opponents.

Reality Boosts (returnable)
Slide with Frozen Glide, celebrate with Let the Party Begin, and enjoy a Rushed Reload.
Missions and Rewards: Collect as You Get Spooked
The season is packed with missions that, when completed, will award cosmetics and experience. Whether playing in standard mode or in Horde Stampede, players will have the opportunity to earn rewards such as Swampy Wrap, Pumpkin Heart Emote, Vampic Pickaxe, and many more.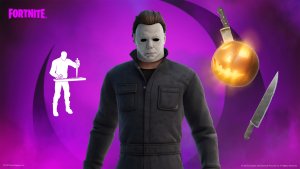 Additional Functionality: Quick Weapon
Apart from all the Halloween-themed elements, a new functionality called Quick Weapon has been added. Still in beta phase, this option promises to enhance the combat dynamics in the game, allowing for a more fluid weapon change.

Final Recommendations
Fortnite continues to evolve, and this update is proof of that. Not only have elements related to Halloween been added, but gameplay has also been improved. It's the perfect time to dive into the game, explore the new features, and enjoy a unique experience. Don't wait any longer and get ready for Fortnite esports Brainless Nightmare 2023!