Football enthusiasts and gamers alike have been on the edge of their seats in anticipation for Sega and Sports Interactive's latest release in their famed Football Manager series. With a long-standing reputation in the football management simulation genre, expectations are soaring. While numerous similar games float around for free, does this installment fall under the same category?
The Price Tag on Football Manager 2024
Football Manager 2024 is, regrettably, not a free title if you're aiming to play on PC or consoles. It stands out in the saturated market of football management simulations due to its exclusive features. Notably, it showcases fully licensed teams, leagues, and competitions – a distinct advantage it holds over other non-proprietary titles.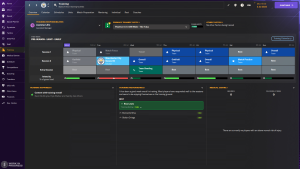 The Mobile Gamechanger: FM24 and Netflix
But here's where things get interesting. Mobile users have a unique opportunity knocking on their doors. Want to play FM 24 Mobile for free? Ensure you're subscribed to Netflix. As the game rolls out on 6th November, Netflix Mobile app users can directly install FM 24 Mobile. Depending on your device, you'll spot the game either in the "Games" row (for iPhone users) or a specific "Games" tab (Android users).
However, keep in mind, while you might find the game listed on Google Play Store or Apple App Store, you'd still need to sync it with your Netflix credentials to kick off your managerial expedition.
This unique collaboration between Sega and Netflix has raised eyebrows. Contrasting with FM 23's price tag of USD $9.99 / £9.99 / INR 999 on mobile platforms, FM 2024 will join the expanding roster of Netflix Games at zero cost.
Coming to @Netflix 👋​#FM24Mobile arrives exclusively for Netflix members from Nov 6th 📲

— Football Manager (@FootballManager) September 12, 2023
What's the Catch with FM 2024 on Netflix?
There's a slight caveat, though. This special offer is mobile-exclusive. This implies that even if your TV or other smart devices are Netflix-compatible, you won't be experiencing FM 2024 on those screens. Only your mobile devices will light up with the intense football strategy gameplay.
Enjoy the Free Access!
While Football Manager 2024 might not be free across all platforms, the collaboration with Netflix has brought a fresh wind of change. The game's presence on mobile, without an additional fee, is a testament to the evolving landscape of digital gaming distribution. It's advisable to keep an eye on such partnerships in the future as they might redefine how we access and enjoy our favorite titles.