FlipiN, the iconic CSGO player, has confirmed his return to the professional CSGO scene by joining Ramboot Esports. An announcement that has undoubtedly stirred social media and placed the topic among the top headlines in Spain.
A new era for FlipiN and TGD
Antonio Rivas del Rey, popularly known as FlipiN, is not only making a return, but the entire TGD project he leads is integrating into Ramboot Esports. A strategic move aimed at consolidating the club's presence in the CSGO scene and leveraging FlipiN's undisputed talent and experience.
From streaming to Trending Topic
The announcement was made official on his Twitch channel, generating an instant reaction on social networks. The buzz was such that the hashtag #TGDxRamboot quickly became a 'trending topic', reflecting the impact of this news on the community.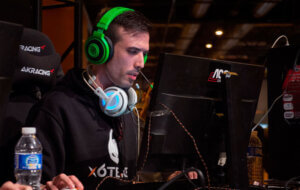 More than an agreement, a strategic alliance
The decision to join Ramboot Esports goes beyond a mere contract. FlipiN emphasizes that it's a golden opportunity to align with one of Valencia's most prominent clubs. Ramboot Esports not only offers them a home but provides access to top-notch facilities, bootcamp rooms, and even the stadium for their training sessions or streams.
A Tangible and Close Project
Pablo Navarro, CEO of Ramboot Esports, has a clear vision for this project. More than being a virtual entity, he seeks the project to have a real and tangible impact. He invites fans to come closer to Ramboot Arena to watch the teams in action, meet them in person, and establish a stronger bond between the team and the community. In his words: "We want to create something accessible to fans… convey closeness to people."
The Return of the Legend
The union of FlipiN and TGD with Ramboot Esports promises to change the CSGO esports landscape in Spain. It's an exciting time for fans and competitors alike. It will be interesting to see how this alliance unfolds in upcoming tournaments and what new horizons will open up for the team.