The Free Fire World Series 2023 is more than just a competition – it's the epitome of battle, determination, and the spirit of gaming. With the stage set in the picturesque city of Bangkok, Thailand, fans are on the edge of their seats, waiting to witness the unparalleled action. This article delves deep into the details of this mega-event, listing the teams that have made the cut and offering insights into their journey to the top.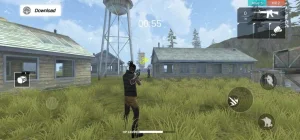 Stages of the Tournament
The event is designed in three distinct stages:
Group Stages: Spanning from 10th to 19th November.
Points Rush Stage: Scheduled for 24th and 25th November.
Grand Finals: The final showdown on 26th November.
With a whopping prize pool of $1 Million USD, the stakes have never been higher!
Meet the Titans: Qualified Teams for FFWS 2023
From intense qualifying rounds, several teams emerged victorious, securing their spot for the grand spectacle. Below are the teams ready to lock horns in Bangkok:
From Brazil:
Magic Squad – Earned their stripes from the LBFF Regular Season.
Loud – Dominated the LBFF Finals and took home the championship title.
MIBR (Made In Brazil) – Clinched the runner-up position in the LBFF event.
Thailand Prodigies:
Buriram United x Evos
EXP Esports
CGGG All three shone in the Pro League Thailand event, ensuring their participation.
Masters of the Free Fire Masters League Season 8:
Thorrad and RRQ Kazu – Their remarkable performance in the Grand Finals guaranteed their presence in the World Series.
POCO Star – Led the League Stage, rightfully claiming its place.
The FFL Points Winners:
Furious Gaming
All Glory Gaming
Osaka
Other Notable Entries:
Expand from the MCPS Majors.
Hotshot Esports, marking its territory through the Pakistan qualifiers.
WASK, marking its win from the Free Fire MEA League.
An Intense Competition Awaits
The introduction of the Points Rush stage brings a new challenge, leveling up the playing field and demanding even more from the participants. It's a sprint from the get-go, and teams must maintain momentum throughout to clinch that coveted championship title.
Who Will be Able to Lift the Trophy?
The Free Fire esports World Series 2023 promises an extravaganza of action, strategies, and intense competition. With such esteemed teams on the roster, predicting a winner becomes nearly impossible. As the event unfolds, it will be exciting to see which team rises above the rest and takes home the grand prize.