FaZe Clan's Counter-Strike 2 team has etched their name in the annals of eSports history, securing not one, but two monumental LAN records during the CS Asia Championships in Shanghai.
From Flawless Victory to Marathon Match
Fresh off a 13-0 triumph at IEM Sydney, FaZe Clan found themselves in another headline-making match. This time, it was for the longest recorded match in CS2 history, edging out Ninjas in Pyjamas with a 28-25 victory—a staggering 53 rounds that will be talked about for years to come.
The Comeback Kings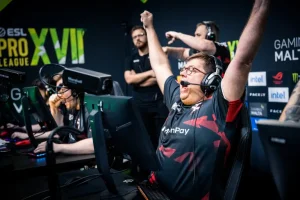 Trailing 5-11, FaZe channeled their renowned resilience, clawing back to force overtime with an impressive 7-1 run on the CT side. The subsequent overtimes were a grueling test of stamina, with both teams locked in an epic standoff.
A Duel for the Ages
Amidst the chaos, k0nfig and REZ of NiP shone brightly, amassing 90 kills between them. Despite NiP's superior frag count, it was FaZe, led by Finn "karrigan" Andersen, who clinched the win.
Historical Context
While impressive, FaZe's 53-round marathon falls short of XENEX's 46-42 victory in 2015 and the Polish regional league's staggering 173-round best-of-five prior to CS2's release.
Streak Continues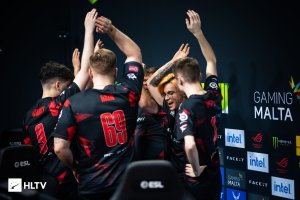 The win extends FaZe's CS2 win streak, a formidable run since their initial loss to GamerLegion in Sydney. With a 23-7 map count per HLTV, a victory over MOUZ in the upcoming match would further solidify their dominance.
Against All Odds
FaZe's resilience will be further tested as they face MOUZ after a draining match peppered with technical pauses and minimal rest, an uphill battle in the best-of-three series.
Watch the Champions Forge On
Despite the challenges, if any team can secure a win under such pressure, it's the indefatigable squad of FaZe. As they gear up for the semifinals, they exemplify the tenacity and skill that define champions in eSports.