FaZe Clan has quickly ascended to the apex of the Counter Strike 2 competitive scene, claiming the first two championship titles since the game's launch. But what factors contribute to their unprecedented success in such a short time?
The Winning Formula Behind FaZe Clan's Success
The European team's triumphs are not solely attributed to the considerable skill set of its members. Their adoption of a comprehensive strategy has made them unbeatable, making FaZe Clan the trendsetter in competitive CS2 gameplay.
FaZe Clan's Undefeated Streak in CS2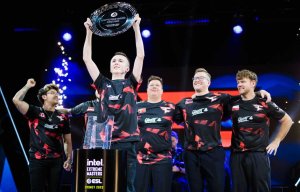 Being the champions of two tournaments is familiar territory for FaZe Clan. Their conquests in 2022 are a testament to their unrivaled strategies, with Robin "ropz" Kool's addition being a pivotal moment. The team's impeccable form saw them through several high-profile victories.
FaZe Clan's Strategic Prowess Across All CS2 Maps
The decision to play all seven maps in the competitive rotation has been a subject of debate since the inception of CS competitive play. While it poses the challenge of mastering an additional map, it also offers a strategic advantage—unpredictability in veto sessions, allowing FaZe to neutralize the strengths of their opponents with precision.
Showcasing FaZe's Tactic: The High-Profile Matchups
Let's dissect their strategy in action during the seminal rounds of IEM Sydney and the Thunderpick World Championship. FaZe Clan meticulously neutralized their opponents' preferred maps, gaining a significant edge that would lead to their ultimate victory.
The Importance of Versatility: FaZe Clan on Vertigo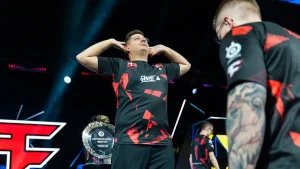 A notable aspect of FaZe's strategy is their recent engagement with Vertigo—a map they had previously blocked. Their ability to adapt and develop strategies for Vertigo has demonstrated their versatility and dedication.
The Cornerstone of FaZe's Dominance: Hard Work
Despite the innovative strategies, the fundamental element of FaZe Clan's dominance in CS2 is the age-old tactic of hard work. The players' commitment to the game, especially evident in "ropz", whose efforts have propelled him to the top of the CS2 player rankings, exemplifies their dedication.
The Impact of Consistent Effort in Competitive Play
It's clear that FaZe Clan's work ethic has significantly contributed to their status in CS2. Their meticulous preparation and training are a stark reminder to the competitive scene that hard work is as essential as any in-game strategy.