FaZe Clan, led by the indomitable Ropz, has emerged as the undeniable force in the CS2 Asia Championships 2023. This victory marks their third consecutive triumph in major CS2 tournaments, setting a staggering 15-match winning streak.
From Underdogs to Champions
A Rocky Start at IEM Sydney 2023
FaZe Clan's journey in CS2 began with a surprising initial defeat against GamerLegion at IEM Sydney 2023 on October 16th. This loss, however, was the catalyst for a remarkable turnaround, propelling them to the top of the CS2 rankings in less than a month.
A String of Victories
Their comeback trail has been nothing short of spectacular, claiming victories at IEM Sydney 2023, Thunderpick World Championship 2023, and now the CS2 Asia Championships 2023. FaZe Clan has not only rewritten their narrative but also set a new standard in CS2.
Another one 🏆 pic.twitter.com/hXNDXRtMPN

— FaZe Clan (@FaZeClan) November 12, 2023
CS2 Asia Championships 2023: A Test of Resilience
Overcoming Challenges
FaZe Clan's path to victory in the CS2 Asia Championships was fraught with close calls. They played nine nail-biting overtimes, showcasing their resilience and tactical prowess under pressure.
The Final Showdown with MOUZ
The grand finals against MOUZ were a testament to FaZe Clan's unyielding spirit. Engaging in three intense overtimes, FaZe Clan demonstrated their capacity to thrive in high-stakes situations, ultimately claiming their well-deserved championship.
The FaZe Clan Phenomenon
Ropz: The MVP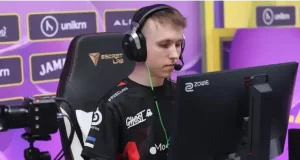 Robin "ropz" Kool, the star of the team, has been instrumental in FaZe Clan's ascendance. His strategic insights and in-game leadership have been pivotal in navigating the team through challenging matchups.
A Continuous Winning Streak
The team's 15-match winning streak is not just a number; it's a symbol of their dominance, consistency, and hunger for victory. FaZe Clan is not just winning; they are redefining what it means to be winners in CS2.
Looking Ahead: The BLAST Premier Fall Finals 2023
Maintaining Momentum
As they head into the BLAST Premier Fall Finals 2023, FaZe Clan is the team to watch. Their current form suggests that they might extend their winning streak and further cement their status as CS2 champions.
Anticipation for New Strategies
Ropz hinted at potential new strategies in the pipeline, promising to bring fresh tactics to the upcoming tournaments. This evolution in their gameplay could be the key to sustaining their dominance.