SKT vs RYL (2013) – The Beginning of a Legacy
In his debut year as a professional player, Faker led SK Telecom T1 to their first World Championship final. Facing Royal Club, SKT delivered a dominant 3-0 victory, with Faker's remarkable performance on Zed and Gragas setting the tone for his future success.
SKT vs KOO Tigers (2015) – The Return to Glory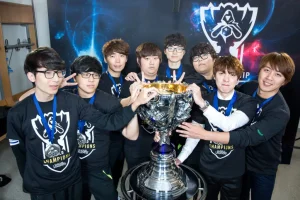 After missing Worlds in 2014, Faker and SKT returned to reclaim their title in Europe. Despite a meta that limited his usual playstyle, Faker's mastery on Ryze shone through, leading SKT to a 3-1 victory over KOO Tigers for their second title.
SKT vs SSG (2016) – The Epic Trilogy Begins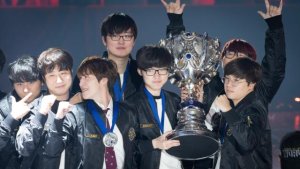 In North America, SKT, led by Faker, faced an intense battle against Samsung Galaxy. Despite an initial 2-0 lead, SSG fought back, pushing the series to a decisive game. SKT, with Faker's outstanding performance, emerged as three-time champions, earning Faker the final MVP.
SKT vs SSG (2017) – The Fall of a King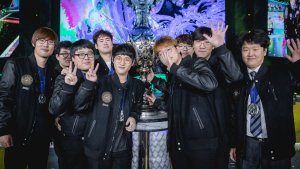 Faker's undefeated streak in Worlds finals ended with a rematch against Samsung Galaxy. In a shocking 3-0 defeat, the world witnessed an emotional moment as Faker broke down, marking his first loss in a Worlds final.
T1 vs DRX (2022) – The Resilient Comeback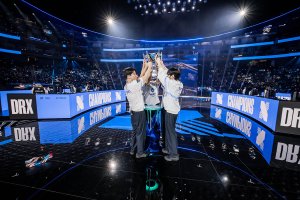 Renamed T1 in 2020, the team returned to the finals in 2022 against DRX. Despite a valiant effort, T1 and Faker experienced another heartbreaking loss in an epic showdown, remembered for its intense battles and emotional moments.
T1 vs Weibo (2023) – The Ongoing Saga
With the same roster, T1, guided by Faker, once again reaches the Worlds final, this time against Weibo Gaming. The upcoming match on November 19th promises to add another chapter to Faker's storied career, either as a fourth World Championship or a third consecutive final loss.
THE #WORLDS2023 FINAL:@WeiboGamingLoL versus @T1LoL! pic.twitter.com/fkEddusaxF

— LoL Esports (@lolesports) November 12, 2023
The Road has Just Begun
Faker's journey to his sixth Worlds final is more than a story of victories and defeats; it's a testament to his unyielding spirit and enduring legacy in League of Legends. Fans worldwide eagerly await the outcome of the 2023 final, where Faker will either rise once again or face another challenging setback.