Worlds 2023 has witnessed a historic setback for European powerhouses G2 and Fnatic. For the first time since 2014, the Quarter Finals stage will be void of any European representation.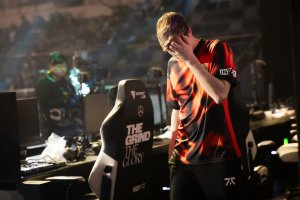 The Unprecedented European Exit
Europe's flag bearers, G2 Esports and Fnatic, experienced an unfortunate exit from Worlds 2023 during the last round of the Swiss Stage. This exit is a significant blow to the LEC, marking the first time in nearly a decade without a team advancing to the Quarter Finals.
Historically, Europe has always held a prestigious third place in the competitive realm of League of Legends. Teams from this region have often defied odds, knocking out Asian titans. Notably, European teams have graced the Worlds finals in both 2018 and 2019. The icing on the cake was G2 Esports clinching the MSI title in 2019, sparking hope of Europe's rise in global standings. However, the subsequent years saw this hope dwindle as the gap with Asian teams widened.
This is the end of the year for the #LEC.

Thank you for all your support in 2023! ❤️ pic.twitter.com/WrfS2BvuNw

— LEC (@LEC) October 29, 2023
The Underwhelming European Performance
A closer look at the European teams' journey in Worlds 2023 paints a somber picture:
BDS's Struggle
BDS managed to squeeze past the Play-In stage, securing a win against PSG Talon. However, their journey in the Swiss Stage was far from ideal, failing to register a single victory.
MAD Lions: A Lone Roar
MAD Lions, while showing some spark with a win against a French team, couldn't hold ground against formidable teams like Cloud9, NRG, and WBG.
Fnatic's Unexpected Journey
Fnatic, with the iconic "Orange and Black" banner, faced tough opponents such as BLG and LNG. However, it was their match against the ostensibly weaker LPL team that spelled their downfall.
G2 Esports: Fading Hopes
The most shocking performance, perhaps, came from G2 Esports. Starting the Swiss Stage with commendable victories against Dplus KIA and Weibo, their journey took a downturn with three consecutive losses. Their unexpected defeat against the LCS team was, arguably, the most bitter pill to swallow.
After their loss in game 3 against @BilibiliGaming, @G2League are the final team to drop out of the #Worlds2023 Swiss Stage. pic.twitter.com/LDH8YIQCL8

— LoL Esports (@lolesports) October 29, 2023
End of the Journey
The absence of European teams in the Quarter Finals after 9 years sends a clear message: Europe's dominance in League of Legends esports is waning. Loyal fans and stakeholders of the region undoubtedly face a period of introspection. Addressing the current setbacks and strategizing for the future is crucial for reclaiming their esteemed position in the global arena.