As EA FC 24 continues its successful run, players can look forward to the Title Update 5, a response to community feedback addressing several key aspects of the game. This update heralds significant gameplay tweaks and improvements across various modes.
Gameplay Enhancements in Update 5
The gameplay has received a fine-tuning, notably:
Ground passes from extreme angles now have reduced power, curbing an exploit that affected game balance.
Fixes have been implemented for instances where players kept possession after stumbles.
Contextual Deflection Passes are now exclusive to players with the Incisive Pass, Incisive Pass+, Trivela, and Trivela+ Playing Styles.
Ultimate Team Updates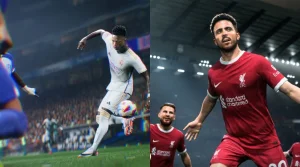 Several issues within the Ultimate Team mode have been addressed:
Stability issues when entering the store via an Evolutions screen have been resolved.
Specific scenarios leading to Player Items losing some PlayStyles after an Evolution have been fixed, restoring correct PlayStyles.
Stability problems when starting a match with evolved player items in one's squad have been ironed out.
Further Gameplay Refinements
Additional gameplay improvements include:
A slight reduction in the speed of ground passes made at extreme angles.
Decreased potential accuracy for crosses by players with the Whipped Cross and Whipped Cross+ Playing Styles.
Enhanced goalkeeper reactions to shots at the near post.
Notable Fixes:
Addressed user-controlled players moving towards the ball trajectory unintentionally.
Rectified instances where ball carriers inadvertently regained possession following a stumble animation.
Contextual Deflection Passes could have been performed by players lacking the specific Playing Styles mentioned above.
In some cases, a requested cross resulted in the ball being stepped on instead of crossed.
Improved goalkeeper force in deflecting the ball.
An accidental first-time pass could have been triggered when activating Player Lock.
Team management screens could become unresponsive following a goalkeeper's red card.
Set-play animations not always playing correctly.
Players re-entering the pitch could clip through others.
Career Mode Adjustments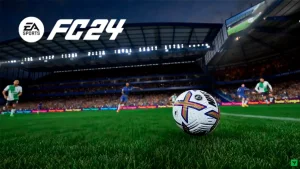 Updates in Career Mode include:
Players now correctly regenerate stamina after international matches in Manager Career.
The Player Widget is now consistently present during tutorial screens in Player Career.
Avoidance of duplicate or similar objectives occurring simultaneously.
A stability issue was rectified.
Pro Clubs and VOLTA FOOTBALL
Within Pro Clubs, a stability issue upon completing a skill game has been resolved. In VOLTA FOOTBALL, the timer during Foot Golf Arcade now displays correctly.
General, Audio, and Visual Enhancements
The update brings:
UI updates, kits, celebrations, audio enhancements, broadcast packages, balls, badges, reactions, and advertising boards.
With these comprehensive updates, EA FC 24 takes a step forward in refining the virtual football experience, ensuring that players have the most realistic and balanced gameplay possible.