The gaming community eagerly awaits the release of EA FC 24's Team of the Week 7, and the rumor mill has been working overtime. Among the many speculations, we've collated the most talked-about predictions that fans of the game can potentially look forward to.
Star Players Making the Cut
Unquestionably, three names have been resonating more than others when it comes to predictions for the TOTW 7:
Erling Haaland: The Norwegian powerhouse is leading the pack, following his sterling performance in the Manchester Derby, scoring two goals and securing an assist to ensure a 3-0 win for Manchester City.
Harry Kane: In a strikingly dominant performance, Kane netted a hat-trick, contributing massively to Bayern Munich's whopping 8-0 triumph over Darmstadt.
Jude Bellingham: The prodigious talent shined brightest in the Clásico, slotting in two goals to clinch the victory for Real Madrid against their eternal rivals, Barcelona.
Predicted Line-Up for TOTW 7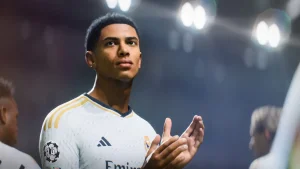 Drawing from various performance analyses and recent matches, here's the predicted line-up for the Team of the Week 7:
Goalkeeper (PO): Oliver Baumann – Hoffenheim
Center-Back (DFC): Facundo Medina – Lens
Center-Back (DFC): Alessandro Buongiorno – Torino
Right-Back (DFD): James Tavernier – Rangers
Left-Back (DFI): Katie McCabe – Arsenal
Central Midfielder (MC): Dominik Szoboszlai – Liverpool
Central Attacking Midfielder (MCO): Anderson Talisca – Al Nassr
Central Attacking Midfielder (MCO): Jude Bellingham – Real Madrid
Right Wing (ED): Hirving Lozano – PSV
Striker (DC): Erling Haaland – Manchester City
Striker (DC): Harry Kane – Bayern Munich
Striker (DC): Edin Dzeko – Fenerbahce
Striker (DC): Eddie Nketiah – Arsenal
Release Date and Time for EA FC 24's TOTW 7
As has been the norm in the previous weeks, the TOTW 7 is anticipated to drop on EA Sports FC on Wednesday, 20th September at 19:00 (ESP time), and 11:00 (MX time).
Take Advantage!
For the enthusiastic gamers and followers of EA FC 24, this week's Team of the Week offers a tantalizing line-up. While these are predictions, the final team will undoubtedly be filled with stellar players who've showcased exceptional skills and game-changing moments over the past week.
As the wait for the official TOTW 7 continues, fans can engage in discussions, formulate strategies, and plan for the incorporation of these potential new entrants into their respective teams.