Electronic Arts (EA) introduces the much-awaited patch, Title Update #4, for its renowned EA FC 24 game. With the official competition kicking off in a matter of days, this update addresses significant gameplay issues that have been the talk among its player base.
Gameplay Adjustments and Corrections
Gameplay remains at the heart of any sports simulation game, and EA understands that. Here are the crucial changes and fixes:
New Adjustments
First Touch Precision: The effect has been minimized on first-touch precision passes executed at extreme angles.
Acrobatic Shots: There's a slight decrease in the potential accuracy of acrobatic shots.
Crossing from the Flanks: Players will now preferably use the leg closest to the sideline when making crosses. However, this doesn't apply to outside foot crosses and high crosses.
Notable Fixes
Issues where the ball could get wrongly trapped in the dribbler's leg while running.
Precision lofted passes not always reaching the intended recipient.
The direction change in the final moments of an outside-foot shot animation could sometimes lead the ball to the keeper rather than the target.
Low-powered lofted through balls weren't always accurate.
Manual passes influenced by instep passes and long-pass play styles didn't function as anticipated.
Ultimate Team Updates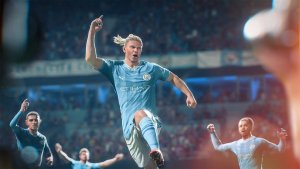 Additions
A toggle feature has been integrated for the evolution indicator above players' heads in game settings.
Rectifications
During penalty shootouts in Champions matches, the penalty shot accuracy indicator didn't display.
Bronze Tifos were sometimes erroneously displayed in certain Rivals milestones instead of the rightful reward. This was merely a visual glitch.
Several specific pairs of player items couldn't be placed in the same team, including Gerd Müller and Bobby Charlton, Franck Ribéry and Jairzinho, and Abily Camille and Xabi Alonso.
Founders' evolution might wrongly showcase a non-chosen player item, which was solely a visual error.
Bidding on a player item in the market objectives price comparison screen then exiting the screen didn't work as expected.
Post pack opening, swapping a duplicate for a quick version didn't always appear—another visual error.
Career Mode and Clubs Tweaks
Career mode has its set of fans, and the updates here are:
Career Mode Fixes
Press conference tutorials kept appearing even after the initial press conference in Manager Career.
In Manager Career, scout reports from lower league clubs might show top-league players who weren't interested in switching to a lower league.
Some scout instructions weren't available in Career Mode.
Contract expiry notifications might wrongly appear even if other contracts were renewed.
Clubs Fixes
Playing as a goalie in StrongHER Stadium restricted the view due to the stadium's geometry.
Specific game styles unintended for Virtual Pro might get equipped.
Accessories didn't always appear in informal match lobbies.
Goalkeeper attributes weren't displayed correctly in the Scoreboards and Default Settings screens of My Pro. This was only a visual issue.
Editing AI teammates' appearance could result in them not displaying correctly, further preventing more edits.
General, Audio, and Visual Updates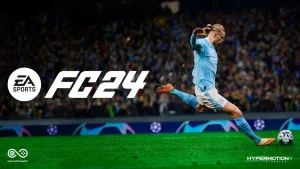 Modifications
Several out-of-game scenes, interface elements, crowd, broadcast packages, pack animations, stadiums, and audio have been revamped.
17 new faces have been added and 1 has been updated, which will be visible post an upcoming server update.
Resolutions
Instances where controller settings reset at times.
Various interface components and button prompts weren't functioning or displayed as intended.
Some specific club stadiums could be selected in wrong modes.
Several stability issues have been resolved.
Necessary Corrections
With the introduction of this update, EA showcases its commitment to offering gamers an unparalleled experience. It's evident that the company is taking feedback seriously and working tirelessly to enhance the game mechanics and fix existing issues. As the competition draws near, it's hoped that these improvements will elevate the gaming experience to new heights.