With the dust settling from The International 2023 (TI12), the Dota 2 esports scene is abuzz with significant roster shuffles. As teams recalibrate for the upcoming season, here's a detailed tracker of the offseason's most pivotal transfers.
October's Notable Changes
25th October:
Natthaphon "Masaros" Ouanphakdee exits Team SMG, ventures into free agency.
29th October:
beastcoast's team dissolves, players now free agents.
31st October:
Tobias "Tobi" Buchner departs from PSG Quest.
Daud "db-" Budiawan and Muhammad Rizky "inYourdreaM" Anugrah leave Army Geniuses.
Starting November with Surprises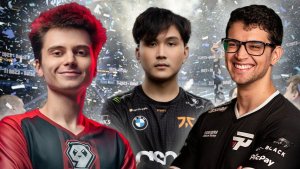 1st November:
Ludwig "zai" Wåhlberg takes an indefinite hiatus from professional play.
Evil Geniuses disbands its roster amid organization restructuring.
Carlo "Kuku" Palad exits Blacklist, open for new opportunities.
2nd November:
Negima Gaming bids farewell to Stanislav "Malr1ne" Potorak, Ivan "Vazya" German, and Vladimir "RodjER" Nikogosian.
Tri "Jhocam" Kuncoro leaves Army Geniuses.
Daryl "iceiceice" Koh and Ye "BoBoKa" Zhibiao with Yap "xNova" Jian Wei exit Bleed Esports and BOOM Esports, respectively.
Yuri "Yowe" Pacaña also parts ways with Army Geniuses.
3rd November:
Du "Monet" Peng no longer with Team Aster.
BOOM Esports releases roster.
4th November:
Karl "Karl" Baldovino leaves Blacklist International.
5th November:
nouns Dota 2 team disbands.
Jaunuel "Jaunuel" Arcilla and Marvin "Boomy" Rushton depart Team SMG and Polaris Esports, respectively.
6th November:
A new South American team forms, featuring Christian "Pakazs" Savina and others, seeks organization.
Talon Esports and Leon "Nine" Kirilin choose to disband and take a break, respectively.
Daniel "Stormstormer" Schoetzau moves to Entity Gaming's inactive roster.
Tracking the Unpredictable Shifts
The aforementioned changes are just the tip of the iceberg in the shifting landscape of Dota 2's professional circuit. For more detailed insights and day-to-day updates, stay tuned to our ongoing coverage.
Keep an Eye in the Teams Updates!
As teams and players navigate through these transformative times, fans can expect fresh strategies and exhilarating gameplay in the coming season. The reshuffling may be disruptive, but it's the prelude to another thrilling chapter in Dota 2 esports.