With the imminent arrival of the Dota 2 tournament, The International 2023, also known as TI12, the esports landscape has witnessed a significant shift in one of Eastern Europe's leading teams.
Changes in 9Pandas' Technical Direction
Dmitry "DM" Dorokhin, previously known for his offlaner role, has been announced as the new head coach for team 9Pandas, as confirmed by the organization through their official social media channels.
This move comes following the departure of Alexander "nofear" Churochkin from the coaching position last month. Notably, Dmitry is already at the venue for The International 2023, diving deep into the team's preparation and strategy.
A Look at the 9Pandas Lineup
Roman "RAMZES666" Kushnarev

Gleb "Kiyotaka" Zyryanov

Matvey "MieRo" Vasyunin

Alexey "Solo" Berezin

Vladislav "Antares" Kertman

Dmitry "DM" Dorokhin (Coach)
Captain's Words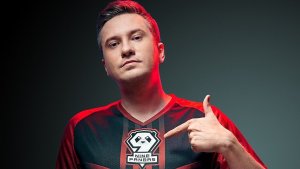 The team captain, Alexey "Solo" Berezin, was quick to share his views on this structural change:
"DM is an outstanding player, and the entire team holds him in high regard. Even though OG didn't have their best season, his passion for Dota led him to take on our offer to venture into a different role as a coach. With 12,000 MMR points to his name, Diman has a deep understanding of the game. What we truly sought was a fresh, external perspective on our in-game dynamics. It's an honor to have a professional of DM's stature onboard."
Professionalism in all its splendor
This appointment, right before Dota2 esports most significant tournament, not only showcases the flexibility and adaptability of professional players but also the commitment of organizations in pursuit of success. It will be intriguing to see how DM applies his playing experience in his new role and how it affects 9Pandas' performance in TI12.