Season 2 Overview: What You Need to Know
Just days before its launch, the Diablo 4 team surprises us with their Fireside Chat, outlining the most resonant novelties of Season 2. This new installment seems to be a breath of fresh air for the community, especially following criticism of the item system in its previous version.
Novelties in the Unique Gear
Substantial Improvements
The criticism towards unique items was heard. The team acknowledged that they did not bring the desired excitement. Thus, they decided to adjust and enhance:
Expansion in statistics ranges: For example, fire damage is now boosted up to +30-45%.
Override of restrictions: Such as the Cooldown Reduction that can now be applied to certain Uniques.
Simpler effects: Removing specific conditions and making them more direct in their function.
In addition, they incorporate new stats slots. One of them improves the Tornado duration for druids.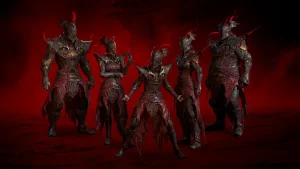 Addition of New Items
After patch 1.1.0, a lack of diversity in Uniques was felt. Now, in this Season 2, they introduce new additions such as:
Flickerstep Boots: Reduces the ultimate Cooldown every time you evade an enemy.
Scoundrel's Leathers Chest Armor: Boosts basic abilities when having unlimited Inner Sight energy.
Dolmen Stone Amulet: Throws circular stones when Hurricane is active.
As an additional note, items now have a maximum power of 925, which translates to higher stats.
Objective Farming: More Precision in Obtaining
Objective farming in Diablo 4 Season 2 seems to be the answer to players' longing for a better acquisition rate. The idea is to provide specific Uniques in loot from certain bosses. Although they don't eliminate randomness completely, they significantly reduce it.
Final Recommendations
With these novelties, Diablo 4 Season 2 promises a renewing twist, enhancing the player experience and enriching the item system. It's a call to all fans to dive back into this universe, with the promise of surprises and optimized gameplay.