The competitive scene of esports has witnessed a milestone with the inauguration of the first LAN tournament of CS2: the IEM Sydney 2023. Despite criticisms and reservations from some professionals, this event has marked a turning point in the history of Counter-Strike.
Initial resistance to CS2
The esports world has seen many games that have tried to establish themselves on the professional circuit, and CS2 has not been the exception. Despite the doubts and divided opinions on whether the game was ready for such a large tournament, IEM Sydney has shown that CS2 has a place in the competitive world.
Sydney: Esports Capital of Australia
Although Australia hasn't produced world champions in many tournaments, its contribution to the esports ecosystem is undeniable. Sydney, the emblematic capital, has been an epicenter of talent, with a rich history of top-tier professionals and organizations.
Counter-Strike 2: The successor to CS:GO
With the arrival of CS2, Valve has aimed to continue the legacy of CS:GO. Choosing Sydney to host the first LAN tournament of this sequel was no accident. The city is now not only recognized for its contribution to the world of esports but also as a pioneer in the new era of Counter-Strike.
Elite teams in the competition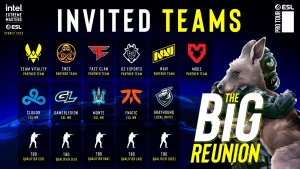 The tournament featured participation from esports giants such as ENCE, G2 Esports, Vitality, mouz, mousesports, and NaVi. The presence of these teams has guaranteed a high-level spectacle, worthy of being CS2's debut on the LAN stage.
Tournament Format: Classic and exciting
With a structure reminiscent of classic Counter-Strike tournaments, IEM Sydney 2023 implemented two groups with a loser bracket. The winners of the final rounds move on to the playoffs, with the leader of each group earning a direct pass to the semifinals.
Final Recommendations
IEM Sydney 2023 has set a precedent for the future of CS2 in esports. Despite initial doubts, the tournament's success has shown that CS2 is here to stay. Other organizers are expected to follow Sydney's example and give CS2 the space it deserves in the competitive world.