The competitive world of Counter-Strike 2 (CS2) is set to captivate audiences with the upcoming CS2 Asia Championships 2023. As the first official international CS2 tournament in the region, all eyes are on the Yuanshen Stadium in Shanghai, where eight elite teams will battle it out from November 8th to 12th.
A Staggering Prize Pool
With a whopping $500,000 on the line, the stakes couldn't be higher. Each team will vie for a significant share, determined by their final standings, making every match crucial.
The Roster of Competitors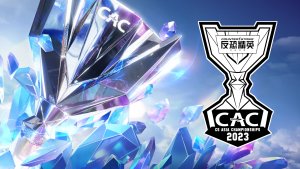 The tournament roster features a mix of directly invited international teams and regional champions from Perfect World Arena Premier League Season 5:
Astralis (Group A, Direct Invite)
ENCE (Group A, Direct Invite)
FaZe Clan (Group B, Direct Invite)
MOUZ (Group B, Direct Invite) – the defending champions
NIP (Group B, Direct Invite)
Lynn Vision Gaming (Group A, PPL Season 5)
TYLOO (Group A, PPL Season 5)
Wings Up Gaming (Group B, PPL Season 5)
Tournament Phases:
Group Stage: November 8th – 9th
Playoffs: November 11th – 12th
The Anticipation for the Group Stage and Playoffs
The anticipation for the Group Stage is palpable as it sets the tone for the Playoffs. Each team's strategy, skill, and composure will be put to the ultimate test in a quest for glory and a significant slice of the prize pool.
Can MOUZ Defend Their Title
MOUZ enters the tournament with the highest expectations, shouldering the responsibility of defending champions. But with fresh blood and eager challengers in the mix, the tournament promises to be an explosive display of CS2 prowess.
A Showcase of International Talent
The CS2 Asia Championships 2023 is more than just a tournament; it's a showcase of the world's finest CS2 talent. With international and regional teams clashing, it will be a crucible for new strategies and a testament to the enduring spirit of competitive CS2.
Don't Miss the Action
For any fan of competitive gaming, the CS2 Asia Championships 2023 is an unmissable event. It's not just about the plays or the final score; it's about witnessing the evolution of CS2 and the players who elevate it to an art form.