Anime enthusiasts have a new reason to rejoice. A recent collaboration between tech giant Amazon and entertainment powerhouse Sony has made the entire Crunchyroll anime library available on Prime Video. This collaboration stands as a testament to the growing global appreciation of anime and the strategic alliances being formed in the entertainment industry.
An Expanded Anime Offering on Prime Video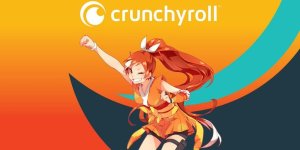 Crunchyroll, a popular destination for anime lovers, now offers its expansive library on Prime Video. This move isn't limited to a single location, as members from the U.S., U.K., Canada, and Sweden can now indulge in their favorite anime series via Prime. Furthermore, additional territories are queued up for this experience, with a progressive rollout planned for 2024.
Tailored Subscription Plans for Every Anime Enthusiast
To cater to diverse fan preferences, Prime members have a choice between two Crunchyroll membership tiers:
Fan Tier ($7.99/month)
Access to a vast range of popular anime titles.
Enjoy the latest anime episodes ad-free, soon after their release in Japan.
Mega Fan Tier ($9.99/month)
All the benefits of the Fan tier.
The added perk of downloading anime titles for offline viewing.
Upcoming "additional non-video benefits" that are set to enhance the viewing experience.
It's worth highlighting that these subscription prices mirror those of independent Crunchyroll memberships. Thus, while it may not present direct financial savings, it offers seamless integration for fans subscribing to both Prime and Crunchyroll. This allows for consolidated billing under a single Prime membership and the convenience of streaming Crunchyroll shows through Prime Video apps.
Crunchyroll's Consistent Efforts to Expand Its Reach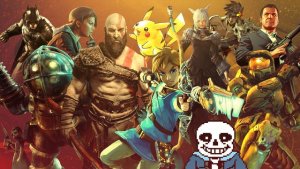 The integration with Prime Video isn't Crunchyroll's only recent venture. Just a week prior, the anime platform introduced a free 24/7 ad-supported anime channel in the US. Accessible on platforms such as LG Channels, Roku TV, Vizio WatchFree+, and Amazon's Freevee channel, this channel showcases a variety of older anime dubbed in English. Fans can indulge in classics like To Your Eternity, Horiyama, Ranking of Kings, Psycho-Pass, and Code Geass.
New Strategic Alliance!
The strategic alliance between Amazon and Sony, bringing Crunchyroll to Prime Video, is a significant move for anime lovers worldwide. With tailored subscription plans and the promise of added features, anime fans have more to explore. Additionally, Crunchyroll's consistent efforts to diversify its offerings and expand its reach show its dedication to its fanbase. For anime enthusiasts, the future looks promising with more content, platforms, and innovations on the horizon.