Valve, the renowned gaming company, has shaken the gamer community by announcing that Counter-Strike 2, the anticipated sequel to CS:GO, will no longer be compatible with Mac. But what led to this decision, and how has the community responded?
Troublesome Update
The transition from CS:GO to Counter-Strike 2 seemed to be a much-anticipated update for many. However, Mac players were met with an unpleasant surprise: complete incompatibility. According to Valve, the reason was a lack of adequate support for the platform. And even though this update intended to provide an enhanced experience for all players, the outcome was the opposite for a segment of the community.
Valve's Decision
Against this backdrop, Valve announced on Steam that Counter-Strike 2 would not have a version for Mac. A decision that ends a years-long cycle of support for Counter-Strike on this platform.
Valve's main argument is the pursuit of technical excellence. They claim that Counter-Strike 2 is the most significant advancement in the series, and they want it to continue that way. Therefore, the decision to forgo support for Mac, DirectX 9, and 32-bit systems, which account for less than 1% of active players, seems strategic.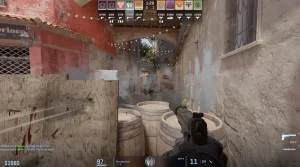 Compensations and Legacy Versions
Despite the setbacks, Valve has not left players stranded. They have proposed a "legacy" version of CS:GO for those who can't enjoy CS2 on their current hardware. However, this solution is temporary, with support ending in 2024. Also, those affected by the update can request refunds until December 2023.
It's essential to note that this legacy version will not include official matchmaking and might lose functionalities over time.
Community Repercussions
The outlook for Counter-Strike 2 is not entirely positive. Despite high expectations, the reception has been cold, making it Valve's worst-rated game. Over a million players have voiced their dissatisfaction, mainly because CS:GO was entirely replaced by the new version.
Discomfort in the Players
It's evident that technological changes, though necessary, are not always well-received by everyone. Companies, like Valve, must strike a balance between innovating and keeping their user base satisfied. For now, all we can do is wait and see if Counter-Strike 2 can redeem itself in the eyes of its community or if players choose other alternatives.